I have a Fanta-sia that he never gets injured
Jeez…why can't something good happen. .??
How did you arrive at four years of first round draft picks ?
Sorry, typo… 4 S's, 3 years of first rounders
That's better, and you probably should have mentioned the second rounder coming back in relation to the Shiel deal. It affords the club the opportunity to snag another Saad, who came our way via a second rounder.
What 3 young players would we have picked uo that would be better than Stringer, Saad, Smith and Shiel?
Given we handed over pick 11 to GWS for the 2017 draft, there isn't much that stands out post pick 11 bar Tim Kelly (who is mature age). McCartin? Richards?
And further to that, could you imagine the state of the team if we didn't take them?
Mate, I'm not going to get into a barney over it. I've already corrected myself on Walla - he has worked hard to become a resilient footballer. However, his battle with his body and fitness when he first arrived at the club, is well-documented.

As for Gleeson… the average player misses 3 games a year through injury (147 inj per club / 44 players on a list). He missed 22 last year and most of 2014 - by definition, he is injury prone… and his body type likely hasn't helped.
(After about 30 seconds of Googling)
"Drafted with pick 53 in the 2012 National Draft, anyone who looked at the lanky Gleeson at the time knew he needed to add considerable muscle before he could make an impact at AFL level. As such, the midfielder was consigned to the VFL for the 2013 season in order to be eased into playing footy against bigger bodies. Despite missing most of the 2014 pre-season through a shoulder injury, Gleeson was selected for round one and acquitted himself well enough to play in seven of Essendon's first eight games of the season. However, a host of soft tissue leg injuries saw him sidelined for three months."
And Nathan Bassett, Raz's coach at Norwood has said he was told by other clubs that they weren't interested in him because they had questions on his durability at AFL level… he went pick 55.
So there's good reason to ask questions about their durability at AFL level
orazio pondering his afl career after retirement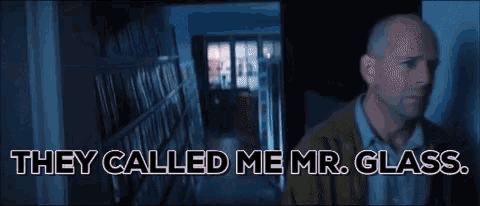 I'm not trying to get into a barney either. I agree on Raz, i just wanted to know why you thought it about the other 2. Walla has been very solid and Gleeson played 60 games over his last 3 seasons before and impact injury. I consider them both reliable.
All good. I really like Gleeson… he's a skinny Franga. Hope can get back on the park and for another 60
Me too. I've been keen for his return for a long time. I think people have forgotten how handy he is.

He basically would slot into the role Ridley has been playing, but a sh*tload better defensively
Sh*tload better defensively ???..really ?
Don't forget he has 4 years on Ridley (ages 24 to 20).
Obviously Ridley has scope for significant upside, and does not have the burden of overcoming a serious ankle break.
We should stick with Ridley as his ball use by foot is light years better.
Gleeson is an incredibly courageous player, and a good player, but I have doubts that we will see him in our Senior team again.
Trade…
Yes, gleeson is sh*tloads better defensively than Ridley. Thats what i said
What are you trying to say?
I don't care if his name is Bob Smith, I just wish he would play some football.