Versus Footscray, our return to form:
1 LAV
2 Ridley
3 Hind – moves into the top bunch with 13
Michael Gibbons now on 19 too.
Hind equal fourth.
Gibbons and Miles both >30 disposals plus 2 goals in the final round…
Hartley +2 = 3 was our only vote-getter versus Fark Northern.
And neither got a vote haha, tough umps to please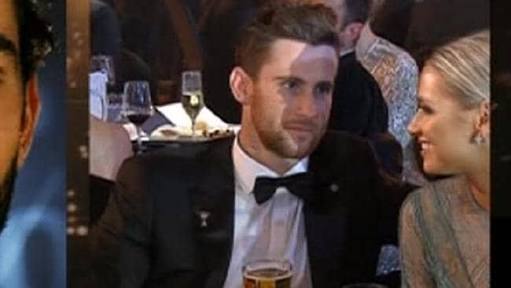 Hind 13
Francis 8
Ridley 5
HepA 4
(There are more, and there was more space on the screen to show them, but we got short-changed.)
Ugle 8
Moreau 5
DeMatteo 3
Malliaris 1
Morecroft 1
Williams 1
Hardy 1
Nalder 1
MACKRILL 1
Hind 13
Francis 8
Ridley 5
HepA 4
Merrett 3
Loony 3
Hartley 3
Younan 2
Parish 2
LAV 2
Green 2
THE 2
Redman 2
Clarke 1
Stewart 1
Surely Hind gets a call up
That's one talented gibbon.
Don't actually think I've seen one of those play footy before.
Would they be a cat B?
That's a long bow to draw.
Maybe monkeyist
#getbehindthegibbins #letthegibbonsswingfree
I hate to be "that guy", but… zero likes for this?
Screw you guys.
Mark Williams to coach Werribee next year
Casey lead 26-1 early, Hawks have dragged that back to 5.9.39-3.4.22 at half-time including a goal from a free kick after the half-time siren.
Crowd looks like it could have fitted in at Port Melbourne…
Hind and Stewart get the #5 play of the year.
And switch off.
Game's come to life in the 3rd.