Thanks for checking in @Bomb_Doe I could have been using spoonerisms AGAIN
8TH (just outside on %)
Port and deep to play each other this week
Prior to this game, I had us winning 8 of our remaining 11 games. This was one of them. Lid da fck off!
Beat WCE next week,and game on for finals.
I know what I am doing.

No wucking furries
Surely Smack is due for a big game, but if not just send Saad forward
Welcome to the Lid off thread. Melbourne beating Freo and us beating WCE by 40. I like it!!
Bump.
Huge win against a quality side.
The sorta win that has the potential to turn a season. Belief is growing within this group. Stay in games & anything can happen.
Will be interesting to see how they follow up next week.
Go Bombers!
Bump? BUMP!?
Should be rockin and rollin in here!!!
Great win and enjoy every moment of it but we lack class.
If we can continue to show heart like tonight though, we may have a chance to sneak in.
Fanta remembering how to football makes us a 4 goal better side.
7 points away from losing a coach but hey we are now flag favourites
WE'RE BACK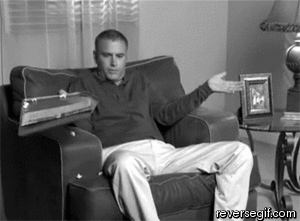 The knife edge that is blitz
The real question about Woosha is how much physical time alone a bloke can handle when his wife is 2722km away ?
It's probably ok.
We have smack and a hooker to assist.
Personally that would be a genuine issue for me.
If you listen to the presser I get a strong impression Worsfold really wants to keep his job. The mantra was imploringly needy almost; "we will get better quickly".
He knows it's on the line, and if you can say one thing he doesn't have the aura of someone desperately wanting out, as much as most people on here would like him that way.
I'm still not convinced however Essendon haven't been told by polo boy you've got him till we say so.
But I've got all sorts of whacky notions.