Interesting. Byrnes named as an emergency. We're Inching closer to having another kid debut.
Have some headaches fielding a full side this week. Unclear if Burton will be right to go, Silvagni out for a few, Cutler likewise, Jong an unknown with the achilles and goodness knows if Ham gets another chance with Hibberd already announced to play. Among other worries.
REALLY hoping that Waterman and Sholl get a chance to play. Mozzie would be nice too but i think thats some way off still.
I have some bad news for @Alber_Goodthur
His pick is invalid.
His PM states Koladadjani.
I'm not too worried about spelling because the last name is clear with who he wants. But there are two Kolodjashnij's available on the player market. If there was only one, it'll be a valid pick. All he needed to do was give me a clue which one. Jake or Kade would have made it a valid pick. Or the Geelong one or Melbourne one would have also been sufficient. I'd even take something like 'the one that played last week'.
Just a reminder to try and narrow down who you want (I'm not overly worried about who you're dropping because I'm not even checking whether you own the player or not).
If it's unclear it'll be an invalid pick.
The main one to be very careful with is Lewis Young. There are two of them playing at the Bulldogs. Luckily, they are spuds and no one cares for either of them (except maybe their mothers).
Also…
@Allblack.
You're first pick is invalid as well.
Mitch Hibberd is already on another team.
The only reason I checked it was because I thought that was such a great pick and why didn't I think of taking him…
I'm sure I read CB frothin' somewhere.
Ahhhhhh Farking ■■■■ bull crap tossing ■■■■■.
Apologies for fat fingers and trying to send on my phone.
Probably good news for jake though. Probably would have done his knee if I picked him up
Today's picks mark the first time everyone actually sent their requests to the right account.
Good job all!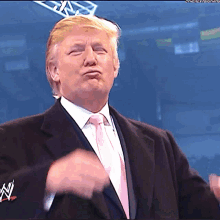 The main reason the other account is set up, is so that if for whatever reason, I cannot do them, I can easily send the account details to anyone else to process them and you guys aren't affected or won't need to alter the way picks are sent in. This gives a lot of flexibility with who does this.
Also, I don't want any chance to accidentally see what anyone else's picks are at all before I send mine in. I just want to eliminate that risk all together. I don't feel comfortable having other people picks in the account that's logged in to all my devices. I'm not 100% sure, but I think my apple mac computer will show a preview of the PM that is sent.
Also, by doing this you can also check the account profile if you suspect I'm sniping picks from you. It's logged in on my crappy iTouch which has a battery that lasts around an hour. I charge it around 30 minutes before I process the picks, so it'll usually say Last seen approximately the day of FAs.
Also…
Did I miss something?
I thought Langdon was out a little while longer.
A few people had him on their lists.
I need to fire my Governor General in charge of that…
Go well at @Windy_Dill Murphy. I did think about picking him up again, but thought i'd stand pat.
Checking out the Obliterators line-up.
We win in the backline, fellas, or not at all.
I read over the weekend that he had returned to match sim at training, a bit of a hail mary on my part!
It's a great pickup.
Even though I've had the time, I've ignored reading up about the match sim stuff.
I think I've finally got the right mix of players with a lot of flexibility (2 FB's, plenty of FC's and some FR's). Should make FAs a bit more targeted.
I should be able to be a bit more adventurous with free agency picks.
Thought he might be a chance to replace Howe, so was worth the gamble. Tried for Langdon as my second pick for the same reason, but Stoops grabbed him with his first free agent selection.
Yeah reckon Langdon is a real chance to come back.
Howe's replacement will come from Langdon, Scharenberg, Murphy and Magden. I've already got Scharenberg, grabbed Murphy, and also tried for Langdon. I don't see much FF value with Magden.
I think it'll be Scharenberg.
He'll get first crack.
Perfect replacement as well.
Only problem is his agility is totally shot.
Didn't realise how much the injuries screwed him until I saw him play last year.
So different to his junior years.
Damn you Sidebottom!
Have been carrying Sloane and Dusty, picking them on reputation while Jack Steele, who has my second best average, sits on the bench. Cost me a win last weekend. Was gonna drop one of those two for Steele, which would improve my side by 40 points on average, but Sidebottom's suspension means that they'll get a reprieve. Time to repay the faith Sloane and Dusty.
If Langdon is considered fit enough, I reckon he'll get the nod.
Didn't understand that at all, but feel free to gift me Steele back.
I had to go and check what sort of midfield couldn't find a spot for Steele!
Crikey, I see the selection dilemma, but freely admit I'm a bit jealous, lol.