Don't think he was ever leaving VIC and swans were just used as a pawn to increase contract
He probably doesnt want to go to Sydney (now $$$ and deal length isnt that different at Hawks/Dons).
If we offer Goldstein 2 years, we're cracked.
Maybe he still has pictures of Scott
McKay is ■■■■■■■ me off…just announce you dud.
We have the modern day equivalent "Cake Jelly"
Yep - he should rush a life altering decision because some internet guy is having a tanty.
Here is my gut feel. McKay picks and the deal has been sorted all year. We just won't find out til trade week kicks off. Just so the AFL can get some interest after the gf. All stage managed like the last trades of trade week
Why? Great for Draper & Bryan's development. Coaching onfield & at training & playing when Bryan not ready (probably wouldn't play every game). If it only improves their development it's worth the list spot regardless of Goldsteins own performance.
The clubs and players know there's going to be a 30% increase in players pay over the next 5 seasons. That will already be factored into the McKay deal and the reason both clubs are prepared to pay him so much - I'm guessing. So a $600,000 wage today should increase to 780,000 in 5 years.
I'm sure this is all being factored into the McKay deal.
I'm also sure the AFL will ignore this when handing out Norths pick 3 compo.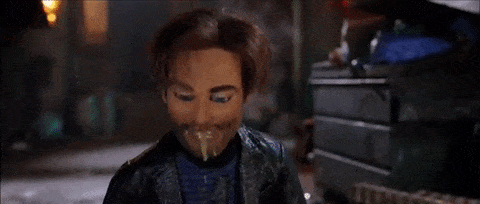 Mitch Cleary was asked today to pick who he thinks McKay is going to sign with and he just couldn't come up with a clear favourite.
He said everyone he speaks to has a different take and the 3 clubs think they have him.
I reckon he's absolutely weighing up the two offers.
Not sure where I'd go if offered a deal to both clubs - and I hate Hawthorn
Are we actually after him, or is this just the latest Blitzism?
I can't ever remember him being wrong about these things.
It's down to 2.
Has trade Radio started yet?
Nah it's fact. Cal reported it last week also
Hope so, prefer we chase him than Gresham.
deal is done. And will all be announced after GF week.
It's all orchestrated.