Barbell plate or balance board?
Barbell plate is pretty normal if you need your heels lifted to get depth
Which isn't the same thing at all
I was told he was standing completely on the plate whilst lifting for a test metric and his foot slipped off the edge of the plate and ankle rolled.
The person that told me said what they were doing was stupid in his opinion.
Without knowing the details it doesn't sound like it's too far from standard practice
Fair, I'd heard it was a balance board, but that could have been a variation in the retelling. I'm not gym junkie but I know what deficit lifts are which is why when I heard it, the detail about the balance board stuck in my head.
It's already been said but it really is a massive year for this kid.
With Weid/Hunter/Caddy all vying for a forward role he needs to cement himself in the forward line or risk being surpassed.
No room for him with our new overlord NATE
Jonesy has some real competion for that 3rd tall spot, playing for his spot on the list this year because Caddy will get a 2 year contract and even at this stage is highly thought of. In addition, he is up against Hunter.
All top 20 picks get automatic 3 year deals.
1 year deal, rockets at training and recruiting a new power/third forward in the draft with our first pick.
Safe to say writing is on the wall.
I always used to laugh in the gym changerooms. There was a sign on the mirror:
" Go on, flex, you know you want to do it"
I never bothered. Not much difference for me, besides there is a mirror in my home bathroom.
But then one day Flex done it. And got arrested. Poor Flex.
Now he is a serial flex offender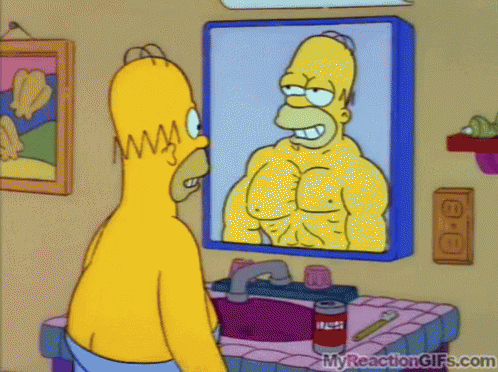 Just needs a full preseason and time on the field to get touch and confidence. He has already performed well. Just the body failing him. But I agree with much the sentiment here and what the club has done with him. We need to see results or out.