This could get confusing.
Is he any good?
Couldn't get a game for Carlton. What could possibly go wrong?
He's an upgrade on Z Clarke so not much.
Must admit when I saw a photo of him the resemblance to Francis was uncanny!
Good thing Ben Stokes doesn't play AFL, there would be mass confusion.
Yep. Francis is well on the road to becoming a gun player.
Confusing? I am having none of it!
JIC anyone else didn't have a clue what this is about, …
Blues, Bombers set to engage in rare trade
Andrew Phillips' move to Essendon will be the first between the two clubs in 16 years.
EDITOR
OCTOBER 15, 2019 - 9:27 AM
Share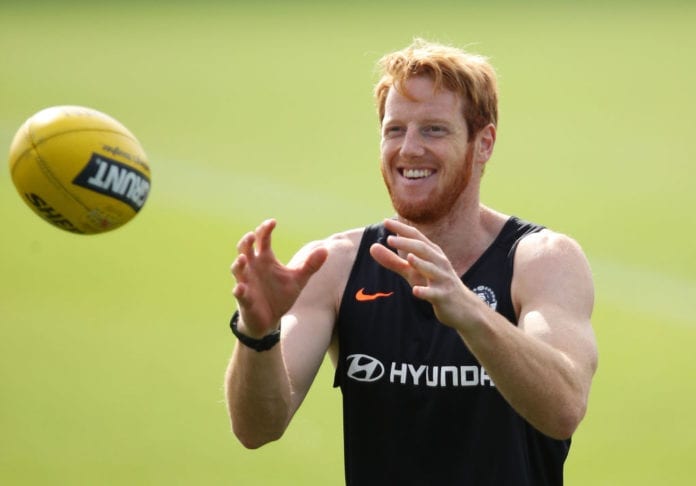 Carlton and Essendon are set to engage in a trade for the first time since 2003, with Blues ruckman Andrew Phillips set to become a Bomber over the next 48 hours.
Phillips was handed a one-year deal from the Blues for 2020, although the 28-year-old is "leaning towards" joining Essendon according to AFL.com.au, with the Blues looking to bring in Hawthorn back-up Marc Pittonet.
The trade would be the first one in 16 years between the two clubs, since Justin Murphy swapped navy blue for red and black in 2003.
Cory McGrath and Matthew Allan went from Essendon to Carlton that same season, although no player has switched directly between the clubs since.
Phillips' acquisition would mean Zac Clarke's spot on Essendon's list is in danger, given the Bomber doesn't have a contract for 2020 as it stands.
Sam Draper looks set to be Essendon's main reserve, given he recently signed a four-year deal despite not playing an AFL game.
Played alright against us this year. But can't take anything from it because it WAS ONLY JLT!
I have Phillips in a keeper fantasy league (yeah yeah I know). So I pay attention when he plays.
When he does play he goes OK. Ruck work OK. Can take a strong mark. He's no Grundy or Gawn.
In terms of my fantasy team him coming to EFC is a pain as I already have TBC and Draper.
What's the current Ranga quota for each team - we must be getting close.
He played well against us a few years ago.
Like the freshness of Draper and Phillips, sharing ruck while TBC looks on from the sideline
He's not terrible. Quite often when he stepped in for Kruezer he's been very good.
His marking and skills are passable for a Ruck.
Firm upgrade on Zlarke
Article doesn't mention what we're offering in the trade??
And if they are willing to let him go & get the Hawks back up, … why aren't we talking to the Hawks back up??
Simple case of Fark Carlton dumb, … EFC/Dodoro cunning as shithouse rats??
Let's hope.
He's quite a good player. Not the hyper-mobile type who'll get 30 touches a game like Grundy, but who is?
I rated him very highly as a junior prospect, but his career has been butchered by injuries.
Is this kind of deal you can do with a future third round pick or something?