Thanks. Couldn't remember the cutoff.
https://encrypted-tbn1.gstatic.com/images?q=tbn:ANd9GcTLZAcUw87059CJ78iHPAo_iJl9kroQSjsxeUejUpAg0x21nYUQ4Q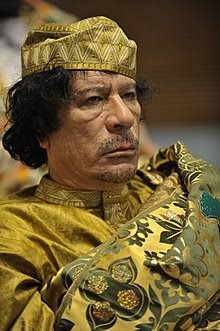 I reckon he doesn't reads even read his posts.
And we get him with our last pick…what a farking steal!
His 3rd crack at the draft and has now got his chance.
I feel a gem pick coming on
He's gonna be good and YOUR going to like it
The kid can kick the cover off the thing. 60m kick coming out of the pack would be huge for our senior side.
I really hope he makes it.
It's a bit of a noble surname in Italy.
Sensible hair cut
Like the boy.
Seems like he will be the one who will leave no stone unturned to make something of himself.
Work ethic combined with pace, endurance and a hoof. Should make for a valuable role player.
I'm joining you. Those highlights look awesome!
Plus I started his thread
Most likely draftee of the three to play senior footy next year.
He looks alright in the YouTube clips.
Good overhead and has a serious leg in those highlights. Am I right in thinking that's shot before last year's draft, so he's played another year of senior footy since that video?
Draft prospect Matt Guelfi has made a habit of overcoming setbacks.
A talented junior track-and-field athlete, Guelfi was training for the high jump at school three years ago when he snapped the tibia in his left leg on take-off.
The extent of the injury came as a shock for the Claremont colts midfielder.
"I thought I was just having growing pains in my knee," Guelfi said.
"It turns out I had a stress fracture and it just gave way.
"The doctors said it was never going to be the same. That was pretty hard to take.
"I think it's pretty much back to normal now. I've overcome it.
"I've still got screws in it. I had an X-ray halfway through the season just to check that everything was all right and the doctors said it was still good."
Guelfi missed a lot of the next pre-season while completing his rehabilitation, but returned to play football the following year.
While fellow Claremont products Sam Petrevski-Seton, Bailey Rogers, Jake Waterman and Jeremy Goddard were all exposed to national carnivals at under-16s and then under-18s levels, Guelfi found himself on the outer.
The ongoing selection snub became a motivation.
"It definitely made me work harder and want it more that I wasn't in it," Guelfi said.
Being overlooked became a blessing.
Guelfi had played much of his junior football on a wing, but was given the opportunity as an inside midfielder in Claremont's colts side last year when Petrevski-Seton, Rogers and Declan Mountford were away on State duties.
Such was his impact Guelfi kept his spot at stoppages when his high-profile WA teammates returned. Last year's colts grand final convinced the 183cm on-baller he could make the AFL.
He laid 12 tackles to go with 19 disposals in Claremont's premiership triumph to showcase the strong defensive side of the game he had worked so hard on.
It didn't go unnoticed. Within 48 hours, Guelfi was getting calls from several AFL clubs.
"That really showed me I had what it takes," he said.
Guelfi was overlooked in last year's national and rookie drafts in his first eligible year, but was finally on the radar.
He won a place as an overage player in this year's State under-18s program and the 19-year-old flourished, to the extent he is rated a healthy chance of being drafted on Friday.
Every year several teenagers have to face the gruelling realisation that they will not make it into the AFL.
Matt Guelfi has had to suffer that realisation twice after missing out in 2015, before he was one of the surprise omissions from the 2016 Draft, despite a strong season for the WA U18s State Academy and Claremont and an invite to the National Combine.
For WA he played all four games and averaged 16 possessions (10 contested), 6 tackles, 5 clearances and 4 inside 50s.
He was named in the best against Vic Country (20 possessions – 13 contested – 8 clearances, 6 tackles, 4 inside 50s, and a goal) and the Allies (18 possessions – 11 contested – 7 tackles, 5 inside 50s, 5 clearances and a goal). He also had a strong outing against Vic Metro when he accumulated 15 possessions (7 contested), laid 6 tackles, won 4 clearances, and recorded 3 inside 50s.
And for the Claremont Colts, he was one of their stars. Despite only playing seven games in the Colts' home-and-away season, he finished 13th in the Jack Clarke Medal after he polled 18 votes. It followed on from his 11th placing in the 2015 Jack Clarke Medal with 20 votes from 16 games.
In the seven games, he was named in the best on five occasions, with his dominant outings coming against East Perth in round 1 (36 possessions, 11 tackles and 9 inside 50s), Swan Districts in round 4 (31 possessions, 6 tackles, 6 inside 50s and 2 goals), Peel Thunder in round 6 (30 possessions, 8 inside 50s, 5 tackles and a goal), West Perth in round 7 (30 possessions, 5 tackles and 5 inside 50s), and South Fremantle in round 8 (28 possessions, 8 inside 50s and 7 tackles).
He made his League debut in round 19 against Peel Thunder along with fellow WA U18s representative Jake Waterman.
Guelfi played a further four games with the Tigers' League side before going back down to the Colts and playing a key role in their finals series.
In the Qualifying Final against South Fremantle, he booted two goals from 19 possessions and also laid six tackles, while in the Second Semi-Final against Perth he amassed 33 possessions, took six marks, laid four tackles, recorded four inside 50s and booted a goal in a dazzling display.
Despite gathering just 12 possessions, Guelfi's influence in the Colts' Grand Final should not be underestimated. He laid six tackles and was often at the bottom of packs trying to get the ball out to his team-mates.
Despite showing such promise, Guelfi was ultimately overlooked, but in 2017 he has come back with a vengeance. In 19 games, he booted 20 goals and averaged 15 possessions, four marks and four tackles in a superb first year of WAFL League football that saw him net Claremont's Players' Player Award.
His breakout game came in round 4 against East Perth when he accumulated 30 possessions, took five marks, recorded four inside 50s and kicked a goal. He also produced notable performances against West Perth in round 10 (23 possessions, four tackles, four inside 50s and a goal), Swan Districts in round 13 (17 possessions, six tackles and two goals), South Fremantle in round 21 (17 possessions, four marks, four tackles and a goal), Swan Districts in round 22 (20 possessions and two goals), and West Perth in round 23 (17 possessions, eight marks, five inside 50s and two goals).
WHY PICK HIM?
Guelfi is a midfield stoppage specialist, much like former Hawthorn and West Coast star Sam Mitchell. He has an appetite for getting his hands dirty and loves to rip the ball out of stoppages and propel it in the direction of forward running teammates.
As well as being an 'inside bull,' Guelfi is also incredibly skilled, especially with his elite penetrating kick. He can also drift forward and use his remarkable contested marking ability to have an impact.
He is also an elite runner, recording level 21.7 in this year's Yo-Yo Endurance test, and clocking a sub-three second 20m sprint at the WA Combine. While last year, at the AFL National Combine, he completed the Agility test in 8.29 seconds.
THE QUESTION MARKS?
One of Guelfi's strengths is his versatility, but could also be seen as a weakness. For Claremont's League team he would often be moved around, which was not the best thing for his consistency.
THE WRAP
Only 20-years-old, Guelfi has enormous upside, making him a tantalising prospect.
He is tough, skilful, athletic and kicks goals – attributes that are hard to come by.