The bolded part of your post is redundant and would be implied had you simply started with "Fox telecast"…
Dont blame them. No one knows this guy. Rather kept Clarke, WTF are we doing?
Is an excellent kick, that's for sure.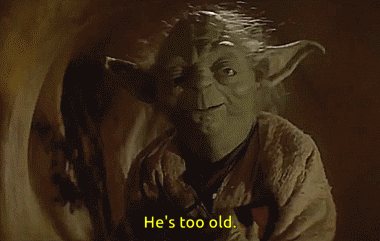 Pick No.50: Garrett McDonagh
Mature-age recruit Garrett McDonagh lands at the Bombers from Richmond VFL.
By essendonfc.com.au - Just now
Essendon has secured the services of booming left-footer Garrett McDonagh in the 2021 NAB AFL Draft.
The 25-year-old is a mature-age recruit from Richmond VFL, who arrives at the Bombers via pick No.50 - the club's third selection.
A powerful rebounding defender who can also play across the wing and forward line, McDonagh shines with his lethal kicking, decision-making and composure.
Since being overlooked in his eligible draft year in 2014, McDonagh has been a star a local level, winning two premierships with West Preston in the Northern Football League and also representing Coburg and the Northern Blues' development side.
He averaged 20.6 disposals from eight games in his first season for Richmond VFL this year, and will link up with his former Tigers teammate Sam Durham at the NEC Hangar.
General manager of list and recruiting Adrian Dodoro said McDonagh was poised to make an instant impact at AFL level.
"Garrett is player who deserves an opportunity," Dodoro said.
"We felt he was one of the better ready-made players in the pool this year. Even though he's 25 years of age, we think he's got a lot of football left in him.
"He's an elite left-foot kick and has fantastic endurance. We're looking forward to him playing a lot of senior football for us."
McDonagh joins Ben Hobbs (pick No.13) and Alastair Lord (46) as the Bombers' 2021 national draft selections.
GARRETT McDONAGH AT A GLANCE:
Position: Defender/midfielder
Team: Richmond VFL
Height: 183cm
Weight: 81kg
DOB: June 19, 1996
Key strengths: Long kicking, power, versatility
Key stat: Averaged 20.6 disposals for Richmond VFL this season
—
Both he and Lord rated as excellent kicks it seems. Could step straight in as required.
All the best G-Mc! Clearly a complete left field selection, but who knows? We've done well lately with some of our mid-season picks. If he works out like Snelling and Durham we might have found a diamond in the rough…
Welcome to Essendon Garrett, I hope you turn out half as good as Rids, you caused just as big of a meltdown as his selection did. I like you already.
I am super excited to get this guy.
There. @theDJR when this guy becomes awesome and you quote a bunch of old posts, I want to be one of the few not making ridiculously negative complaints.
Maybe we didn't believe we could get him as a rookie…
He's a bomber player now ill back him in welcome home garrett
Looks like we drafted Dimma !
My first thought

Nick Hind was a mature age pick taken at pick 54. Maybe give this guy a chance?
Story sounds a little like Kane Lambert, but a bit older.
haircut too sensible and skin too white to be a cult hero™ as per ch7 criteria