From Trends podcast. Most efficient forward in the game. 79% goal efficiency vs expected 49% based off difficulty of shot.
But he isn't doing enough…that's what we are being told.
@IceTemple, who is telling us that?
He's our leading goal kicker and is by far the most prominent and productive forward
we have this year. He provides defensive and offensive pressure. I love him!
It's ok… has there been a game this year where he hasn't scored and we've won?
He's still a result barometer

Edit: Damn, he did score a behind in the Dreamtime game…
Does he play on Hurn tonight?
It's possible to be efficient and not doing enough.
I'm efficient at not doing enough.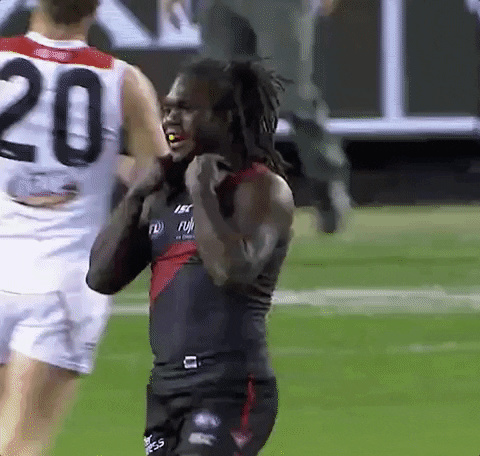 Coaches must be concerned if they moved him into defence late in the game - He was marginally better than Fantasia.
Our most overrated player on the list
Should of been dropped 5 weeks ago
Correct. Careful though, I drew the ire of the armchair experts for suggesting he is tradable at the right price. If he played anywhere else Blitz would be labeling him a downhill skier.
not convinced we would get much in a trade anyway.
Over hyped - but thing is he has no upside. This is as good as he will get.
But he has dreadlocks, is a cult figure so cant say any of this publicly. He is a nice kick of the ball though.
lol only overhyped in your heads
I will take 6 goal games and games where he gets none but assists in 6. He has played virtually every possible game since round 1 in 2016.
Right. A lot of people don't notice what he actually does around the packs. He shepherds and
does a lot of stuff many of the other p[layers do not do. Anyone thinking he should be dropped needs to sit up and watch a game marathon and look at what he does, not focus on what he doesn't do.
I just saw this for the first time lol. Not sure if shared previously.
Um… You guys realise he's our leading goal kicker right?