I thought that was the process to have kids.
Don't assume the second one will be exactly like the first one.
I have two boys and they could not be any more different, right down to the colour of their hair. One spoke when he was 11 months old; the other couldn't say a word until he was nearly four. Turns out he had a disorder and needed speech therapy. But he overcame. Things came very easy for #1 but did not for #2.
Of course, they are both uniquely awesome in their own ways… and they get along like gangbusters, which is the best thing of all.
I don't think I really knew just how much I'd enjoy being a parent. I always thought I would, but I didn't expect to be profoundly changed in the ways that I have. It's funny because the very day I found out about #1, I had the most overwhelming sense of calm come over me, which of course is unexpected. But I suppose there was an inner voice somewhere that said "you got this".
Also, any time that something really terrible happens to children on television or movies, real or fictional, will now instantly cause you to freak out and become a blubbering mess.
This is what we were told as well. A nurse said that everyone will tell you what you should and shouldn't do, and the best thing to do is ignore them and do what you think is right!
2 years into it and she seems to be going alright.
[quote="StealthBomber, post:23, topic:18113, full:true"]
Don't assume the second one will be exactly like the first one.
I have two boys and they could not be any more different, right down to the colour of their hair. [/quote]
Ha - so true.
Our first was under 2kg, is slight, bottom 5th percentile for height and has dark hair.
Our second was over 4kg, solid, 95th percentile for height and pure blonde hair.
I say to my wife every now and again - it's ok - you can tell me if it was the plumber I'll forgive you.
7 weeks ago I started building a pergola at our new home, put up a beam and a couple of posts, then little miss 3.5 yo with attitude got the dreaded croup, that cleared then couple days later the gastro came, and it was bad, that cleared but constant poos became no poos and she was constipated pretty badly, finally that cleared and she pood I thought great, back to playgroup 3 days a week pergola gonna get built, then croup came back worse than 1st time, another trip to childrens hospital( great people there). Finally she cleared up I thought beauty can get this house sorted and then along comes corona, pulled her out of childcare 2 weeks ago didn't want to take any chances, I never thought I'd have kids but its the greatest and hardest thing I've ever done. Pergola has not changed.
Yep - I feel your pain.
I haven't done any DIY since they were born because I can't find anything in my garage that I've been going to sort out since they were born.
We had our first baby 7 months ago. We tried listening to people's advice, but 97% of it didn't work, or didn't align with our vision.
We had a natural homebirth in a birthing pool, in our rainforest house. It's not for everyone, but it's what my wife wanted, and I supported her 100%. But we were amazed both before and after how people felt they needed to burden us with their negative birthing stories, rather than celebrating what a beautiful journey birthing is, or can be.
One lady at a market, just before we were due said take all the ■■■■■■■ drugs you can it's the worse experience ever, and continued to rant after my wife said we were having a natural homebirth. Let's just say, we didn't buy anything from her baby store that day.
We also went for our backup meeting with the hospital, incase we had to transfer due to any complications. The doctor who was very unhealthy then berated us about our health and the dangers of not having professional help if something were to happen…We had two midwives, a trainee midwife (who was our wedding celebrant) and a birthing doula who had since become one of our best friends. And our midwife had plenty of drugs, oxygen and anything else required which would give us enough time to make it to the hospital if there were complications. We were also approved for a homebirth as we were considered a low risk birth when we saw a doctor at 6 & 12 weeks and also had our ultrasounds.
Thankfully there wasn't any complications and our boy was born at home at 01:40 in the morning in the pool and I was the one that caught him, a little like a slips catch but under water

We then laid on the bed until the placenta released, got him on the boob and also got all the required checks done, before we curled up and went to sleep. I only left the house once in the first two weeks, and our doula and midwife continued to visit up to 12 weeks postpartum. I had to leave due to only having 000 clothes, but he arrived at 3kgs, so had to get 00000 clothing.
Every movie I watched or tv show that had a birth in it growing up, portrayed the woman in a hospital gown laying on her back screaming, while people stand around her chanting push, push, push. I never knew it could be any different. With all the education my wife had undertaken in the 12 months before conceiving, during birth, and after, she has now created a new branch off of her health business centred around birthing.
I know homebirth isn't for everyone, and I do respect doctors have their place in some birthing situations when complications arise, or they're considered high risk and cannot have a natural birth. Only 18 months prior we had had our own early miscarriage.
We initially had him in a bassinet beside our bed, but now we co-sleep with him. It's great, we generally sleep through the night with only the wife having to wake and flop the boob out. We brought everything before the baby arrived, and as someone said above, you hardly use any of it.
Becoming a Dad has changed so many things, but I wouldn't have it any other way. I love spending time with him and seeing him develop. I never liked little kids, I much rather them when they were at the age when you could kick the footy or shoot hoops with them, but when they're your own, they just make you melt!
I look forward to settling into Brunswick once all this craziness ends and hopefully meeting some dad's out there and have a beer with men going through similar issues. It's such a fantastic journey, but right now I'm content with only having traveled that road once…

I think whatever choices you make, you just need to accept that what you (as parents) choose doesn't matter, if bubs decides otherwise.
Bubs is driving the bus.
There's a Dad's playgroup at the Brunswick Baptist Church for once this is all done.
Fortunately in my case, one is a clone of me and the other is a clone of his mother.
Two blondes, two gingers
I don't know about anyone else, but I found the local mother's group to be…unhelpful.
A mixture of being judged and judging the absolute hell out of other parents.
I know what it's supposed to achieve, but it really didn't work for us.
Also, it's a long time ago now so the rage has diminished, but nursing mother nazis can…step into a puddle they think is 5mm deep and it turns out to be 50cm.
Oh, and the puddle is made of lava.
There's actually no blondes in either of our families. If I hadn't been with her from the time she came out till the time she came home then I would swear they had mixed her up in the hospital!
You live in a rainforest?
Mine was the opposite. Honest, supportive and non judgemental. We remain great friends 8 years on.
We had a breakaway group. Still see them regularly 3 years on.
Last thing anyone needs at your most vulnerable is a judgemental group of people. If that's the vibe you get from your mum's group ditch them I reckon. It's hard enough without that ■■■■.
I'm glad people had better experiences.
Ours had Dads as well.
I had one say to me, "Sometimes you wonder if you might have made a big mistake, ya know?"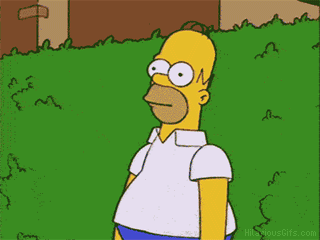 We lived in Cairns, surrounded by rainforest. It was a beautiful suburb called Kamerunga. You'd have large monitors (Komodo dragon replicas) running around, massive white tail rats and snakes that stretched the width of the road and you couldn't see the head or the tail…
It was a lovely place, I promise