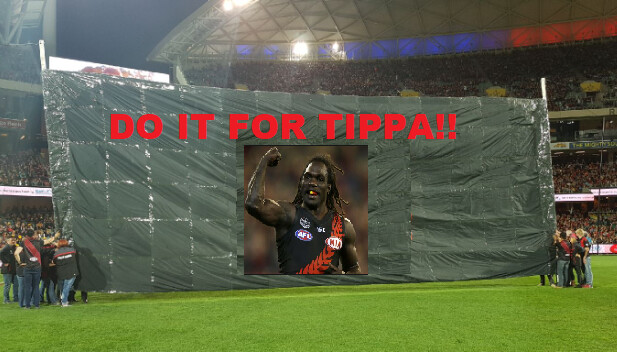 Narrator: They did not, in fact, do it for Tippa.
Banner should be simple this week - "Tackle"
Yeah, but nah, but yeah.
Thank You, Tippa.
And give the man a lap.
Do that, and I might actually go.
"Win or join Tippa in retirement"
and on the otherside
"TACKLE YOU LAZY ■■■■■"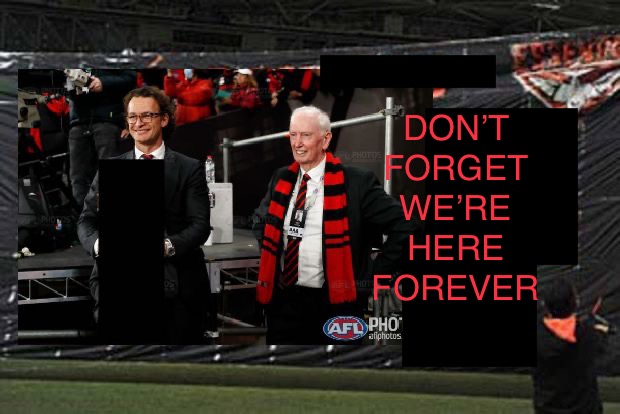 Just put Luke Parker on the banner. And then get them to actually run through it rather than under it.
They'd probably go around it
Huh? We're not Fark Carlton, who for years have had split curtains rather than a banner.
We don't do milestone or farewell games that well. If the pee hearts get a sniff about this being a farewell game…they will pee their shorts in the middle of the MCG and embarrass the club further.
Should read:
Stick Fat, Dig In, Chakras