Thanks to Collingwood getting the twilight game and us not, I had to leave Durras last night (and sleep along the way) to get back to Melbourne in time. Hence: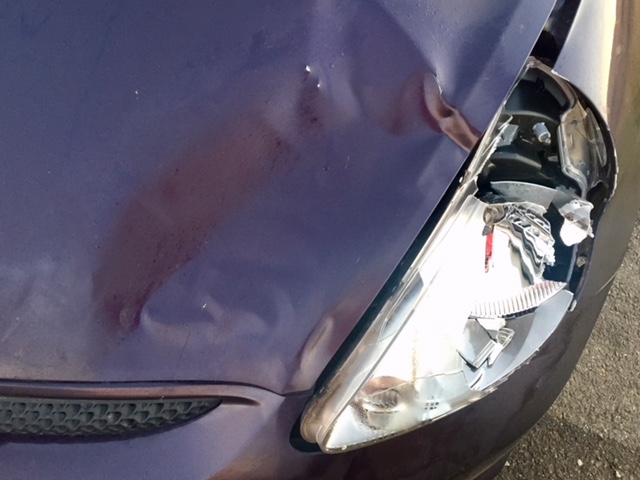 I braked just hard enough that Skippy almost didn't die, and only smashed the hood and light.
Five more hours to drive now.
We better farking win.