Raz is all balance and shows his deadly goal kicking skills.
Not often you get to see Hocking take a screamer at its highest point!
He was so happy he celebrated with his mate, Heppell, and they had a photo taken for posterity.

Dyson looking for his footy on the ground. Finding it hard work through all that hair.

Razzle practices his sledging on the one trainer who can turn his hearing aid down.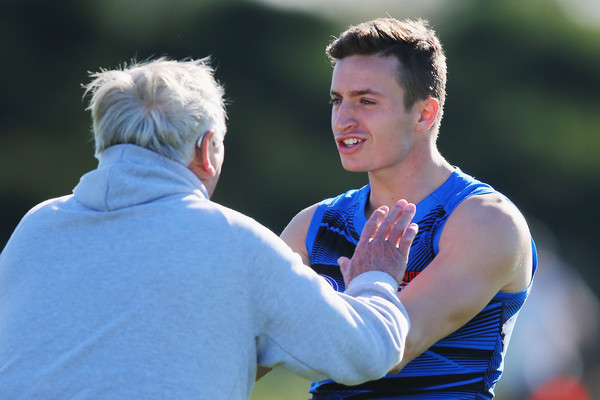 Dyson greets Franga as he makes a welcome appearance on the training track.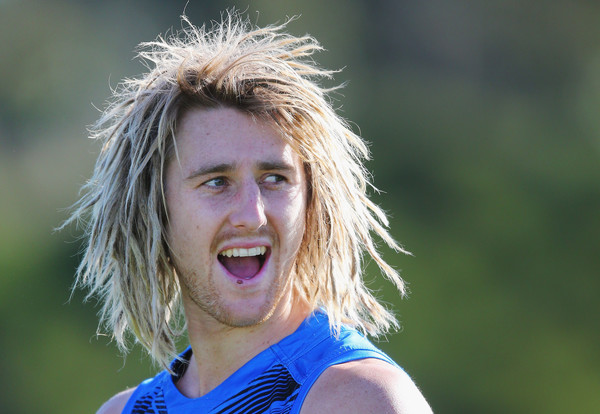 Teen Wolf grabs the ball in front of Buddha

Dyson shows balance and great form as he guides it down on to his left.

Walla rolls on to the right foot to show how it is done.
Then shows how cool he is by playing some air guitar on his leg as he dobs it from 50!
I know it is down here somewhere…

Aha, so this is what they mean by a ball magnet.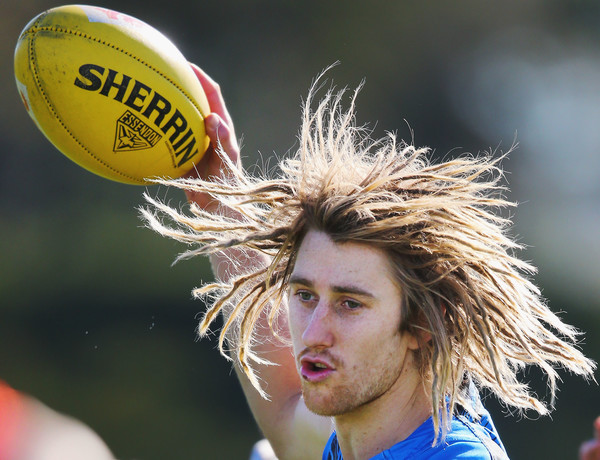 It's good to be King.

Dyson feels the impact of a rocket pass from Hurls.
Walla shows his latest outrageous party trick. Rolls the ball down his arm, across his back, down the other arm where he guided it down on to his left foot and checksided it through the goals from deep in the forward pocket.
May not have happened.
Here come the sun king.
Everybody's laughing. Everybody's happy.
Here come the sun king.

Dyson points out the poor seam work and lack of double overlocking in the old Adidas shirts. Tells fan that the new ISC ones don't chaff your nipples half as much.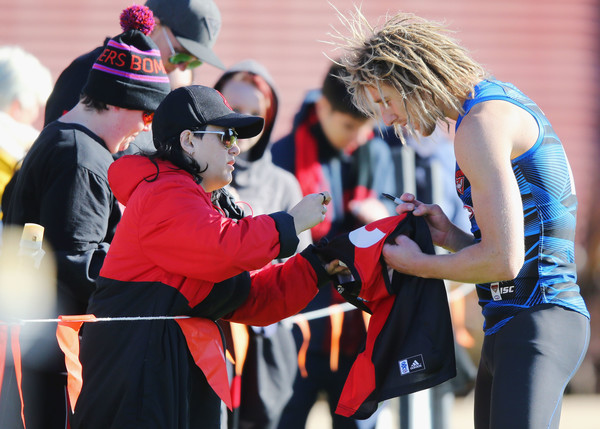 Joey bangs one through from the arc.

Takes a strong grab on the lead.

Jobe is still campaigning for a crop top option.
And he doesn't care what anyone says!

Nope, still looking.

Leueny shows his aerial skills hoping to get back in to the firsts.
Smack does himself no favours in front of the coaches.

Jobe speaketh and the team listeneth.

Hepps touch is back to its best. He will need to be on for the Swannies game.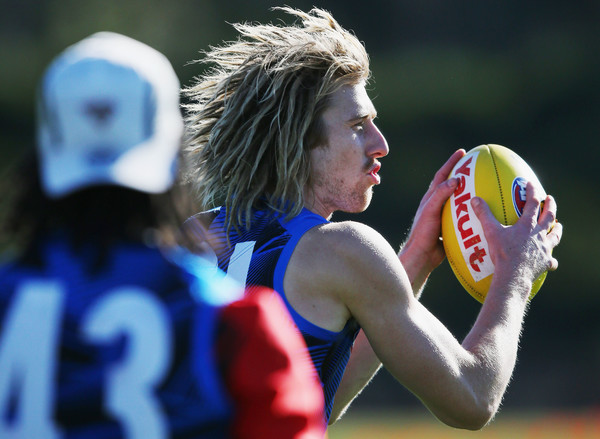 Big Jim gives it the big hoof.

Leueny gets a tap away in front of Belly

Ok, this just silly now. Someone give Dyson a footy.