■■■■ weather
The two Fark Carlton fans who turned up got to see a win that will be rated by Carlton as one of the greatest games in the history of their club. Probably surpassing the Prelim Final of 99 in the clubs litany of heroic battles fought and won.
A Bomber fan shows about the same level of intelligence, attempting to put on a rain poncho, as some of the players trying to pick their way through a crowded wet pack throughout the game.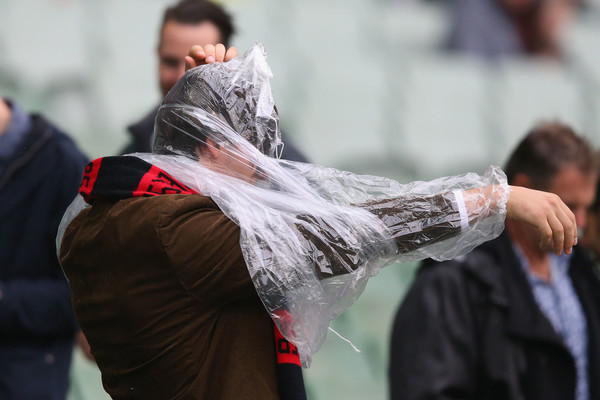 Dois
Leads the boys up the race for a quick training swim on the ground.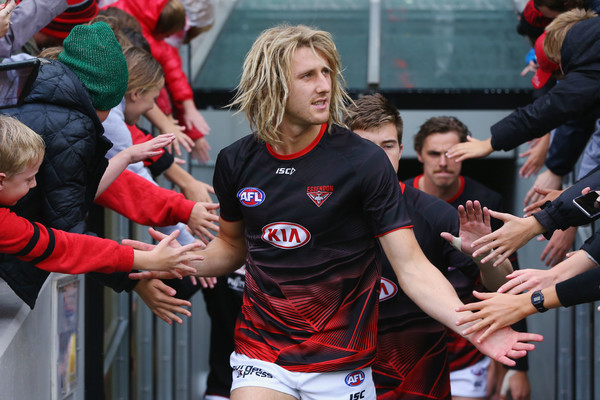 ■■■■■■ rainbow never got a chance to come out. Dois with the laces.
Jobe
Even the greatest of players found the conditions tough going.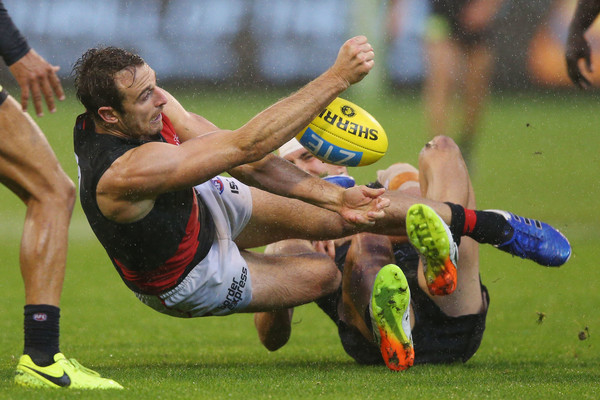 Thinking of warmer, drier, happier times…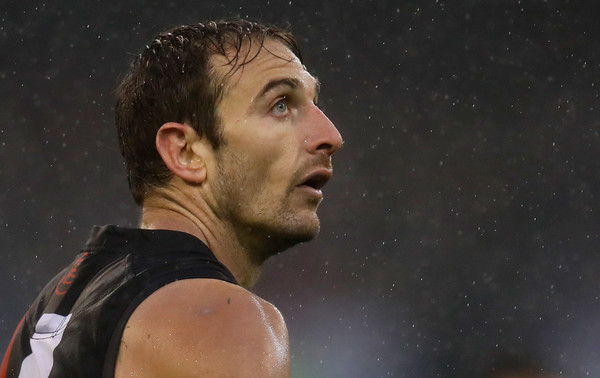 Pigeon
Looking more like a drowned rat at times. Applied some tough, if unconventional, tackles throughout the game. Plenty to like about his endeavour in trying conditions.
No high contact?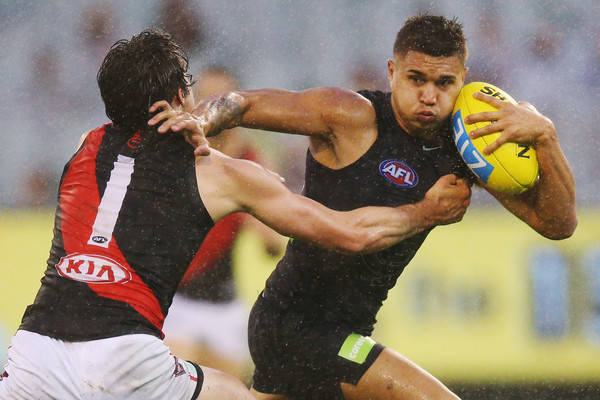 Competed well in marking contests.
Held a tough one and took the knee to the back.

Even flew with the big boys and got a fist in it!