Are those arrested the ones who reversed his 2 match ban?
AFL House forgot to take into account the start of the cricket season.
Apparently an umpire is under investigation as part of this.
Hopefully this forces the AFL to consider their unconscionable reliance on the gambling industry. Its a blight on the code.
Just read it …….woweee……I wonder if they uncover anything else. I just watched that documentary on the NBA ref that was betting on games (Untold on Netflix) ……this could become a very big story
It is 100% ……brainwash advertising. I have nothing against people wanting to bet. It's the saturated advertising which I hate
An umpire arrested. Is it bad of me to hope it's Fisher?
Personally, I hope its Ray Chamberlain.
I'm disappointed it's only one to be honest.
The bug-eyed todger and his jolly band of cronies must be spewing the cops are involved, otherwise they'd be merrily sweeping away…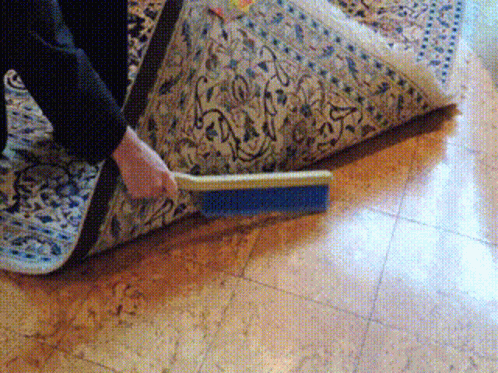 Not bad of you, but unfortunately the arrested were aged between 27 and 32 so it's not Fisher.
but but the umpires run at 90% efficiency.
there's nothing in the rules that say they have to be fair or even free kicks
Have absolutely no doubt more umpires are making money from betting under the table. the afl has set up a system where they are unquestionable in house.
It's so going to be a boundary or goal umpire. The perfect scapegoat to allow the AFL to remove the heat from Clakkko
Probe into Brownlow count amid betting scandal
Suspicious betting alerted authorities to a Brownlow scandal, with an umpire alleged to have shared votes from multiple rounds.
Mark Buttler, Mark Robinson and Anthony Dowsley
3 min read
November 14, 2022 - 3:25PM
00:28
Probe into Brownlow…
An AFL field umpire is believed to have shared Brownlow votes from multiple rounds, which led to a series of bombshell arrests on Monday.
The umpire was one of four people questioned by police and released. He is expected to be charged on summons.
The AFL was alerted after Brownlow night that there had been suspicious betting activity on multiple games and called in police.
It's understood the umpire questioned officiated in all of those games.
The umpire, who is not high profile, is currently on leave but is expected to be stood down.
The AFL is not aware of the alleged motive of the umpire, whether he shared the information to make money himself or as a tip off to mates.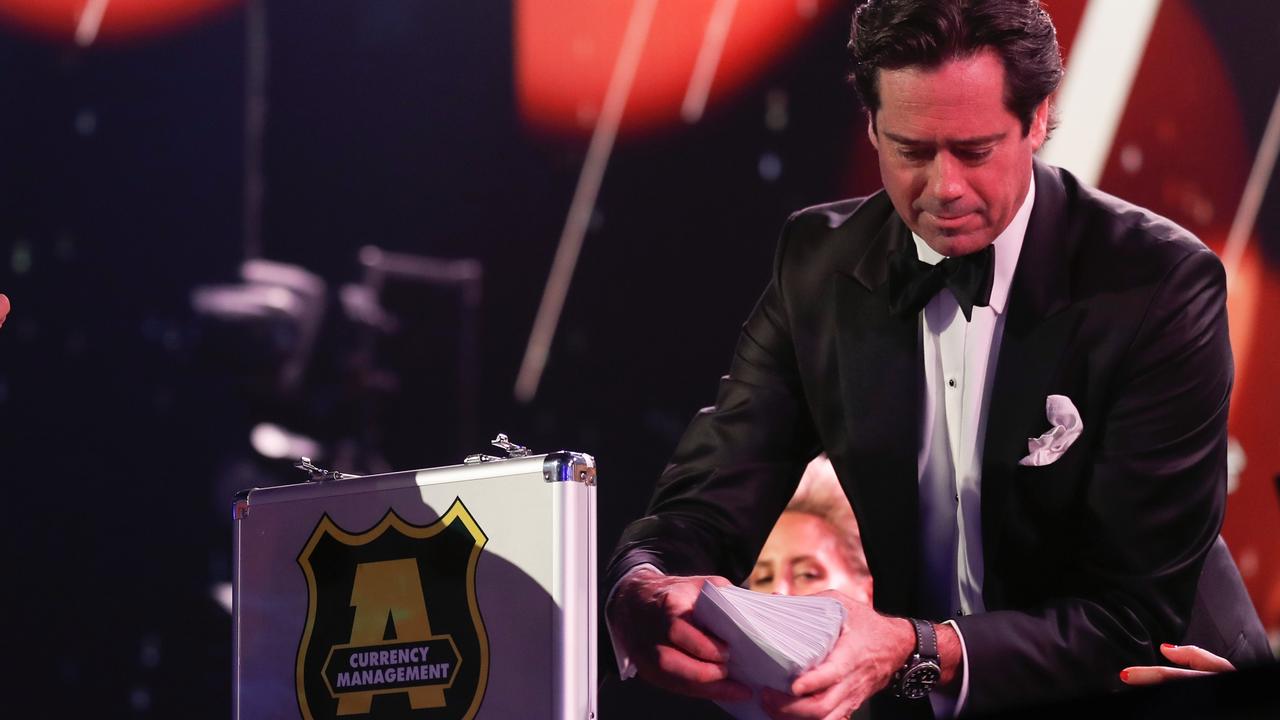 AFL chief Gil McLachlan receiving the votes on awards night. Picture: Getty Images
The Victoria Police Sporting Integrity Intelligence Unit investigation relates to the release of voting tallies in the AFL's most prestigious award.
"It's alleged that a person with knowledge of the voting tally of these matches distributed the information to a group of people known to them," a Victoria Police statement said.
Police said they were investigating how many matches may have had votes released and the size of bets involved.
The investigation is understood to centre on spot betting rather than the overall Brownlow result.
The market for spot betting only opens towards the end of the year, you can't place bets on individual matches during the season.
"At this stage, police have no information to suggest that the outcome of the votes were impacted as the allegations relate solely to the distribution of information," the statement said.
Which umpires would be considered high profile other than Razor?
Are we allowed to say names that have been rumoured? I've heard one.