5 day turnaround
Out: Townsend, Redman, Cutler
In: Mosquito, Gleeson, Ham
Thought Redman lifted his game tonight.
So many players should be dropped after that 2nd half. Season on the line and we just threw it away like only Essendon could.
It. Is. Astounding.
Cutler out, few softish efforts.
Let's have a look at what Big Boy Begley can do in his place.
Out: Worsfold
In: Big Kev
OUT: Worsfold, Rutten and Cutler. Let Caracella coach.
I'm a bit flat after that, as I am sure most you all are. Need something to spark the squad a bit after a consecutive weeks of subpar footy. Draper has been a shot in the arm for me and really given me something to look forward to. Next up I'd love to see a bit of Mozzie magic.
You can't keep hiding these kids away in the 2s, how else will we know if they can make it. It comes to a point where you just have to play them and given our current options I just don't see why we aren't. We literally gain nothing playing someone like zaharakis over some of the kids not getting a game.
IN: Mosquito, Clarke, Begley
OUT: Zaka (more hope than anything at this point), Cutler, Townsend
Out Tippa enough!, Ridley ( Injured ), Townsend ( Concussion )
In: Mozzie, McBride, Cahill
Start thinking about the following players not being a part of our future::
Cutler
Hurley
Zaka
Stewart
Snelling
McKernan
Townsend
I mean ■■■■ me look at that fkn list. A third of the guys we fielded. Garbage. And don't even think about bringing Hibberd or Tbell in.
Find ways to move them out, and players that actually might have a future with us in.
dont care anymore. Farking lose every game from now on will be the best result
Let just start tanking a get the best picks we can!!!
Out : draper, Ridley, saad, McGrath, parish
In: who cares
I'm starting to believe Woosha took the job to do an inside job on us.
We have no forward, no backline, all our 4th year -7 years players are ■■■■■■.
Perhaps we should merge with the Crows and call ourselves the ■■■■ Bombs
You'd think Ridley and Townsend won't get up. Zerk will miss as well I reckon.
Stewart is a non factor. Cutler was no good
Probably a couple of others. will need a break with the short turn around.
They are probably thinking they'll rest Draper.
I have no idea how we should structure the forward line, but what we saw today didn't work …except for the 2nd quarter…
I think Mozzie, Begley, Clarke, Mutch, Hibberd are all chances, but the cupboard is pretty bare for talls. Crauford, Gown, Bryan (Bellchambers, Phillips). I feel like we'll need to find a couple of keys from that list…
When a player like Carlisle is doing things better on the field than 3/4 of our list, who do you question?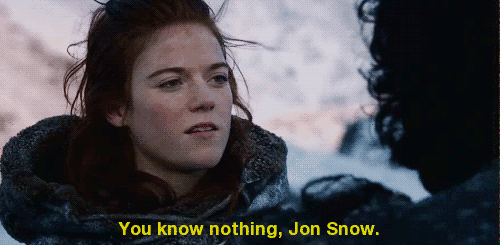 "Thank goodness for John Worsfold". Gillon McLachlan, circa Dec 2015.
Play a tagger. It's so embarrassing seeing us let a midfield consisting of Taranto, Whitfield, Coniglio, Hopper and Kelly run riot while GWS tag Shiel when we have Shiel, Merrett, Parish (who went missing for a quarter) and… Yeah. That's it. It really took just that to make GWS tag Shiel.
Yeah nah, Clarkes gonna go to another club.
Guelfi will follow suit.
We have 4 on the list that are made from rookie listed players ffs.
Francis gone, Parish gone, Hooker too old, Hurley too bearded.
TBell will hang up the socks.
Langford is a flog & Laverne… well there it is.
Any idea how the scratch match went?