(For the Vegos, either of these dishes would be easy with a meat substitute)
so, this is how Colombians bbq, definitely would be banned at Bunnings.
Starts with a brioche hot dog roll, nothing to fancy for the meat, just a little smoky pork sausage. Topped with lightly cooked onions, topped with mayo, mustard, tomato sauce. And then…the mystery topping…crushed potato chips!!! Amazing!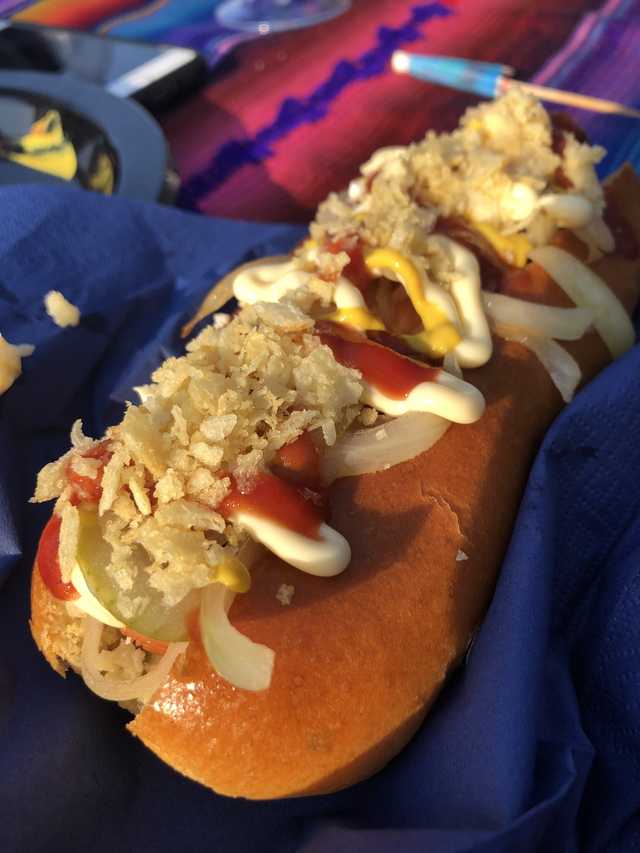 https://i.imgur.com/Ef6yVh9_d.jpg?maxwidth=640&shape=thumb&fidelity=medium
So this was 'finger food' and it was awesome, basically 3 types of sausage/hotdog/chorizo. Chopped with potatoes that were already boiled in Coke! Grilled with some basic herbs and spices. Had a great little chipotle mayo dipping sauce too. Simple, tasty, went well with beer.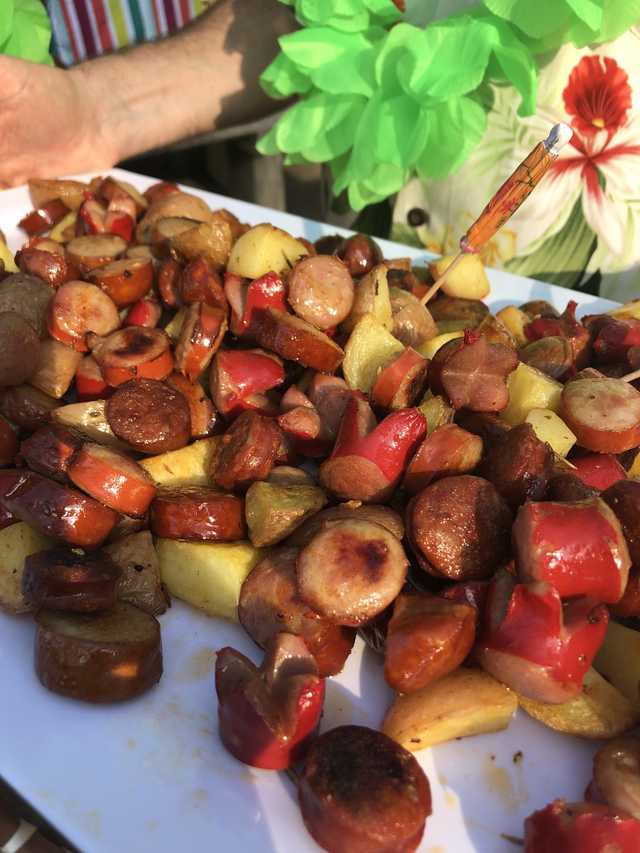 https://i.imgur.com/obEAMmg_d.jpg?maxwidth=640&shape=thumb&fidelity=medium