Loved his game v St Kilda one night at Docklands - cant remember the exact year, in the 2000s - took my son to his first ever live Bombers match.
Fletcher destroyed Gehrig at one end.
RioIi was absolutely brilliant that night - had so many "HDT" moves and had the ball on a string
Was it on his debut where he knocked a ball over his head for a teammate to run into an open goal?
Was it on his debut where he knocked a ball over his head for a teammate to run into an open goal?
yes, round 3 1999 against the Swans. It was to Lloyd who went on to kick 13.
Spear tackle against Frasier Gehrig against the Sain'ts Pre season game i think 2004
ended up being a free kick but he completely lifted him in the air and slammed him down.
Huge strength for the size difference
Against carlton, Don't argue to Silvagne knocked him on his ■■■ and drills the goal from 40m. Had a lot of momentum when moving. Awesome. 
Coaches Palmerston in the NTFL up here in Darwin.
Froggy plays for Pamly as well.
We see about 10 Rioli's running around every week. It's blissful.
Weight problems held this guy back. Lucky sheeds was around to take care of him because no one else would have. Was definitely an excitement machine , had the brain and skills.
Was it 1999 where we won an appeal at the tribunal to get Dean unsuspended, yet he didn't really want to play the next week as it was Longy's milestone game?
He was one of my favourites.  He was absolutely shattered not to have played in a premiership with Longy.  Deserved one.  He was sensational.  Never forget the hurtful and ignorant comments made by Walls. 
What were those hurtful and ignorant comments?
Not enough Dean Rioli on youtube.
Get to work people.
 

He was one of my favourites.  He was absolutely shattered not to have played in a premiership with Longy.  Deserved one.  He was sensational.  Never forget the hurtful and ignorant comments made by Walls. 

 

What were those hurtful and ignorant comments?

 
Don't think it was Walls (unless it was another incident). Think they were made by a Collingwood farkwit ex-captain whose name rhymes with *****, and because it's censored, also rhymes with door. They had to do with Dean being overweight after he'd been having personal issues. The words used could were more or less a self-description of the guy who spoke them. 
The joke was that even overweight and playing a quarter of football, Dean Rioli would have more influence on a game than anyone else who took the field. 
Coaches Palmerston in the NTFL up here in Darwin.

Froggy plays for Pamly as well.

 

We see about 10 Rioli's running around every week. It's blissful.
How many son's does Dean have? Considering Sheeds pushed him to 100 game mark. 
Silky smooth as a player, and pretty funny on the turps, too. Not as funny as Welly or Fletch, tho.
Excellent article from the ABC website this morning
Memories of profound MCG silence on Anzac Day live like dreams in the minds of Essendon and Collingwood footballers.
In that moment — I can hear my breath… how can it be so quiet? – most of the young athletes search the stadium, either to make sure the crowd has not vanished, or to savour the feeling.
Twenty years after his best Anzac Day performance, Dean Rioli remembers the silence taking him back to his childhood.
"It's eerie, it's eerie," he says. "You go within. I used to go within.
"You have the whole week talking about the experiences of people going to war but then when you're in that moment, for me it was always about family.
"When it was silent, I was always standing on the beach at Garden Point. You're standing on that beach. Eyes closed, looking out. That's where I go, where the world stops.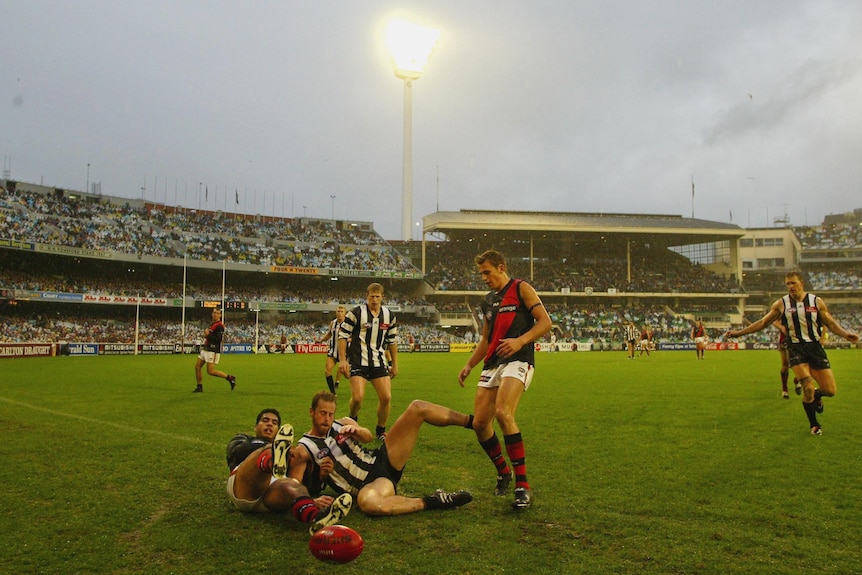 Rioli starred in a thumping Bombers win on Anzac Day back in 2003. (Getty Images: Stuart Hannagan)
"Mate, always takes you back to where I'm from, which is so far away."
Garden Point, now called Pirlangimpi, is on Melville Island, one of the Tiwis.
Rioli land.
Before one of his 100 games for Essendon, when no-one was looking and long after his uncle Maurice gave an unforgettable best-on-ground performance in the 1982 VFL Grand Final, Dean Rioli mixed Tiwi sand into the soil of Australian football's birthplace.
[
ABC Sport Daily podcast
ABC Sport Daily is your daily sports conversation. We dive into the biggest story of the day and get you up to speed with everything else that's making headlines.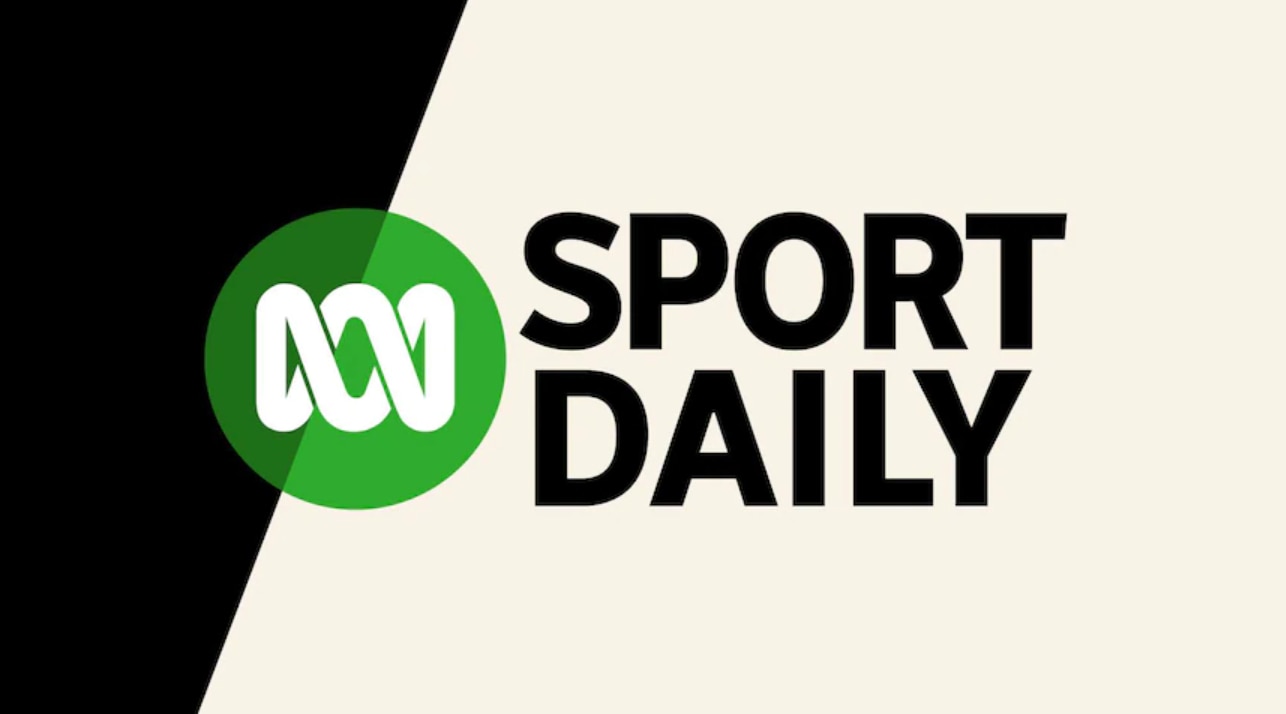 Read more](ABC SPORT DAILY - ABC Radio)
"I remember putting some sand in my socks one day and we were doing the warm up," he said.
His stepmum had brought the sand down from the territory, and he took it onto the ground in a small plastic bag.
"I sprinkled it on the half forward flank. (I thought) it will always be in me that whenever I play on the MCG around that half forward flank area, I knew that the sand was in that area," Rioli said.
"Just knowing there is a bit of the Tiwi Islands on the MCG."
Since then, more Riolis have become crowd favourites — Cyril Jr at Hawthorn, Daniel and Maurice Jr at Richmond and Junior at Port Adelaide. Then there is the Long family, related to the Riolis by marriage — Norm Smith medallist Michael, his son Jake, nephew Ben, and niece Danielle Ponter.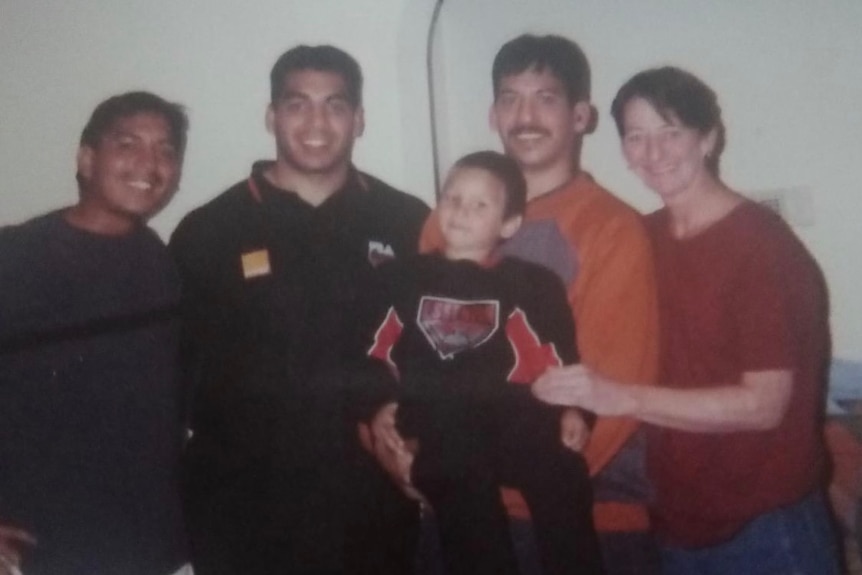 Dean Rioli, his mother, brothers and future Richmond star Daniel Rioli the morning of the 2001 AFL Grand Final. (Supplied.)
And there are other famous Tiwi Islanders, including Essendon's Anthony McDonald-Tipungwuti, who wears number 43 in honour of Dean Rioli, a football man who is still sprinkling the game with his gifts.
A new challenge at age 44
Skilful and selfless as a player, Rioli coaches the same way, and he has barely stopped since professional retirement in 2006.
Carrying lessons learned from Kevin Sheedy, he has held whiteboards in the Essendon suburban league for Keilor Park, (where three of his younger brothers — Shannon, Ben, and Sebastian — played juniors), Aberfeldie, and amateur Therry Penola.
"You understand footy. Understanding coaching is another thing," Rioli said.
In the Melbourne off-seasons, he often relocated to Darwin to coach in the Northern Territory Football League, but never with St Mary's, the powerful Rioli home club.
Dean was always more attracted to the promise of a challenge than the whisper of a flag.
"Uncle Maurice, when he retired from footy and came back to Darwin, he went and coached Waratahs," he explains.
"His thing was, they're the ones who are on the bottom of the ladder.
"That's the reason I went to Keilor Park, the reason I went to Aberfeldie, the reason I went to Palmerston.
"My thing was, 'Where is my help needed?' It hurts your coaching record, always going to the bottom team, but for me it was always great to try and do what Maurice did.
"That's (also) what Sheeds was always on about, developing people. Everything I've done in work post-football has been about helping and developing people."
This season, Rioli is coaching female footballers at Moonee Valley Football Club, and he loves it.
"Coaching women's footy was very different to coaching senior men for 14 years," he says. "They're like sponges, they want to learn."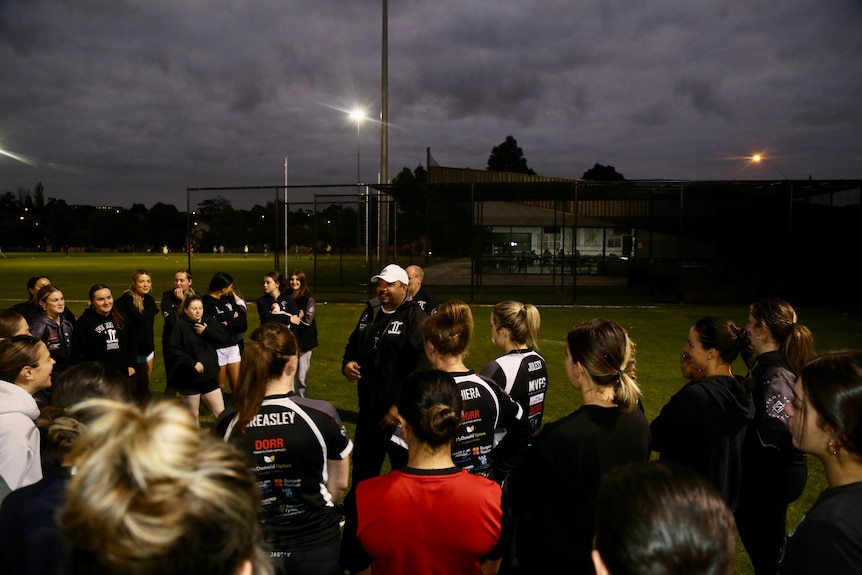 Rioli has coached since the moment his AFL career ended. He's currently in charge of the Moonee Valley women's side. (Danielle Botica)
The invitation to join Moonee Valley came two years ago from then-president and family friend Jason Hellwig, who is also a leading sports administrator.
"Deano is a kind, smart, wise man who carries the weight of different cultural worlds with dignity," Hellwig said.
"He was the same as a young boy. To be able to bring those qualities into a football club to help women and girls fall in love with the game is special.
"We wanted a great women's footy coach who shared our vision and values. I couldn't believe I was able to talk him into it because he was so busy."
Initially, Rioli was an assistant.
"My role was purely about footy education, teaching them the basics," he said.
"We finished on top in the reserves. I enjoyed it. I loved the environment down there."
One of Rioli's earliest charges was Amelia Radford, a 26-year-old newcomer, since drafted to Essendon in the AFLW.
"If it wasn't for him, I don't think I would be in there now," Radford said.
"It was so important to have his voice to support me."
Rioli was a beloved player during his Bombers days. (Allsport via Getty Images)
Radford reckons Rioli's understated coaching style is his strength.
"He listens, he's very caring and puts you, as a person, first. He's very quietly spoken but you want to impress him, you don't want to disappoint Dean."
Rioli is now head coach of the Moonee Valley women's program.
"I always got the feedback where, 'Dean, women don't like doing this, it's different to men.' But women want to be challenged. We talk about setting standards, player ownership.
"I can set the standards but unless the team buys in on it, it'll never work. But the women, they want to be challenged, they want a new standard.
"It's so good for your coaching that you strip everything back to basics. Cause you've got girls who have been playing since Auskick and girls who have just picked up a footy for the first time ever.
"So that's why it's good because everything you talk about you've got to explain why you're doing it, what it means. As a coach I highly recommend (coaching women) because it helps you communicate your message clearer."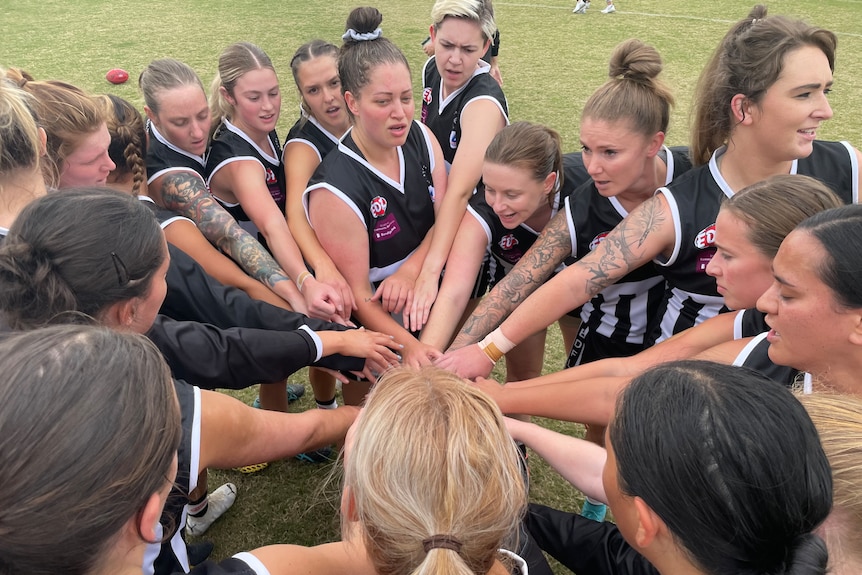 Moonee Valley have thrived under Rioli's coaching style. (Supplied)
A star recruit is also inspiring change at Moonee Valley: mother-of-four Jess Nannup, best and fairest at Fitzroy Stars in 2022, and partner of Richmond utility Marlion Pickett.
In round one, The Valley's top team beat Westmeadows for the first time (106-15), and the reserves shrugged off last year's 80-points average losing margin with a 92 point victory.
Rioli's message is making a difference.
What is it about the Riolis?
The Rioli football family began with Dean's grandparents Cyril Sr and Helena Kalippa-Rioli, who raised 10 children.
The roles of Tiwi and St Mary's football is celebrated as part of the Rioli story, but perhaps not enough credit from Victorian footy lovers has gone to South Fremantle Football Club.
Dean's father Sebastian, or Sibby, was recruited to South Fremantle from St Mary's in 1972 as a teenager.
"It was a pretty big step for a kid," the South Fremantle history book 'Bulldogs Unleashed' reported.
"Sibby didn't know anybody (in Perth) but it turned out he had a fantastic personality and fitted in very well. (He) was making the ball talk, baulking and feigning and conjuring deception."
"I watched him play a couple of games on the Tiwi Islands when he retired (from the WAFL)," Dean remembers.
"He kicked nine goals in a grand final for Imalu."
[
Meet the footy family dynasty making AFL history
It's not every day that three of your family members play in an AFL premiership — unless, of course, you're the Riolis.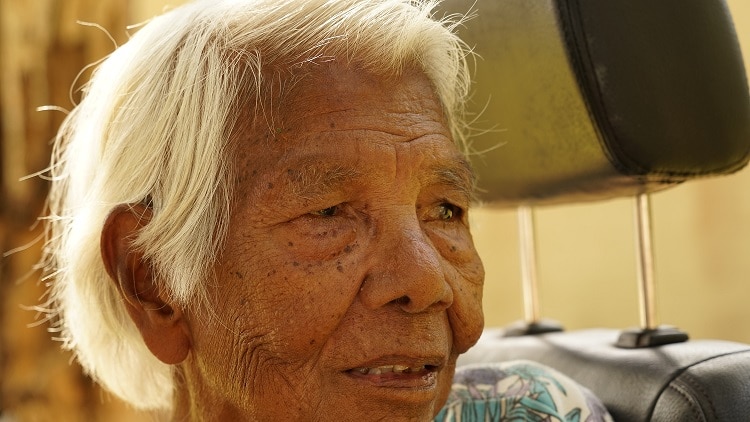 Read more](Meet the Riolis — a football family dynasty making AFL premiership history - ABC News)
The grand final was drawn and had to be contested again.
"They had to come back the following week and he kicked nine goals in the replay. He's kicked 18 in a grannie."
Sibby died in 2012, aged 58.
"When I moved back there, I was there for three months," Dean says. "So I spent three months with him and I was grateful for that."
After Sibby made his spectacular entrance at South Fremantle, it was Maurice's turn. Maurice won two Simpson medals for his best-on-ground WAFL grand finals in 1980/81 before taking up Richmond's offer. South Fremantle couldn't complain too much; it still had Rioli brothers Manyi, Lawrence, John, Cyril Jnr, and Willie Snr.
In the 1990s, Dean played for the Bulldogs, as did his brothers.
"It was always a goal of mine," he says. "The plan was to leave the island if you want to get drafted. So I had to go to Perth to get drafted. Uncle Maurice did that, I did that."
At the time, he did not realise his father and uncles were South Freo "royalty".
"Uncle Maurice, we all knew about his footy career," Dean says. "But to then meet the people who got to see a lot of my dad was great."
Dean attributes his success at the top level to the strong leadership of his elders, who urged him to keep striving despite homesickness.
"Any time we (any of the Rioli professional footballers) would go back home, for any of us at any time if we felt homesick, the messaging was, 'There's nothing here for you, you have to go back.'
"And that's what we needed to hear sometimes. Whether it was Cyril or anyone else who got homesick and went home, that's what you'd hear from my grandfather, your father, your uncles. It was, like, 'What are you here for? What are you going to do? Are you going to do what everyone else is doing here, which is not much?'
"So, yeah, you just needed to come back and be reassured that what you're doing — you're on the right path. They're happy for you and what you're trying to achieve. It's like, 'We love you, but you have to go and fulfil your dreams'.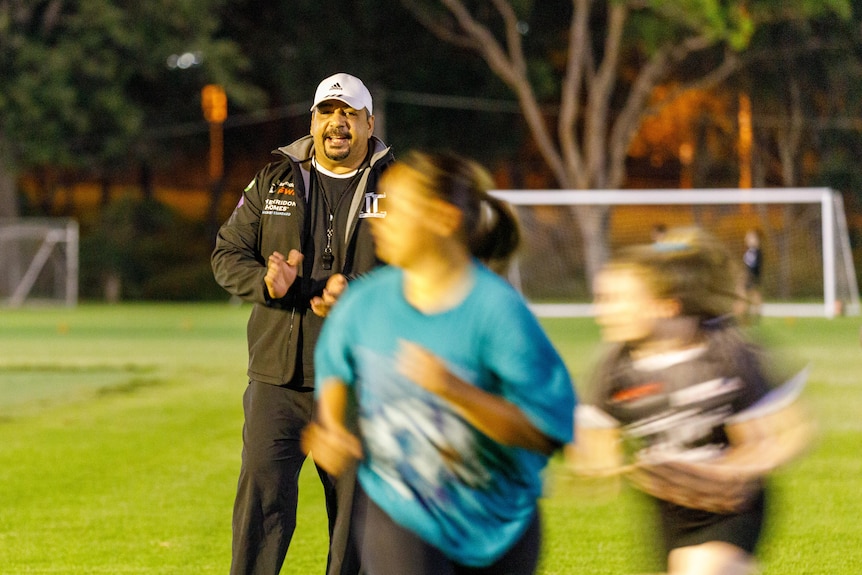 Rioli understands the challenges young Indigenous footballers face when they relocate to Melbourne. (Danielle Botica)
"That's the hardest bit, staying in Melbourne, lasting in Melbourne. Stick it out. It was tough love and it was hard work. Keep going. Don't quit. It was consistent from grandfather all the way down."
Rioli recognises the ongoing struggle for some indigenous young men to thrive in the AFL.
"It feels selfish being away at times when they need you and they're relying on you as young men," he explains.
"Especially from these remote communities when they go away to boarding schools, that's part of their challenge.
"When (the boys) hit that 12-13 they go through lore, which means they become young men. So, they're heavily relied on by mothers, but then when they come back (to boarding school) they're treated as young kids again.
"They (the schools) just want to make sure the kids are happy."
Another challenge for Dean in his professional retirement has been establishing his true home because Darwin didn't suit him and the Tiwis felt too small.
"It was almost 18, 19 years since I'd lived in the territory," Rioli says. "In all my time being away (playing for Essendon), the big thing was you go home but you've always got a return ticket (to Melbourne)."
Staying in Darwin for various stretches with his wife Samantha and daughter Kiewa was just too "different".
"You're still very connected to your family," he says. "But it's just the way of life is different. When you're a kid and you live in the territory, where you don't have the responsibilities, life is different. When you return as an adult, it's not what you remember as a kid.
[
100% Pure Footy
Stream every game of the 2023 AFL season live and ad free. ABC Sport on Grandstand — it's 100% Pure Footy.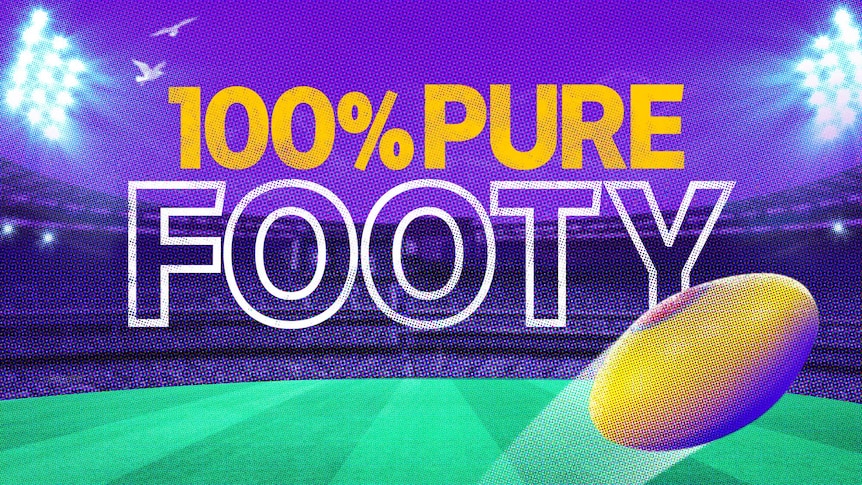 Read more](Sport Audio - ABC News)
"Darwin didn't feel like home. I love the big city. I think I've been in Melbourne now for 24, 25 years. Melbourne is home. As much as I'm a Tiwi Islander and a Territorian, it will always be in my heart, but this is home."
Twenty-four years after kicking 29 goals in his debut season for the Bombers and 20 years after slotting three in his best Anzac Day performance, Rioli is the newest board member of a bouncing-back Essendon Football Club; he is also an active board member of Tiwi Islands Football Club.
But it is his excitement for coaching the women's game that has him watching four or five games from the sidelines each weekend.
"I'll still go and watch the Bombers when I can, but it's a different passion now," he says.
"I love grassroots footy. I've done it for years where I've got kids from the Tiwi Islands down and played at Keilor Park, Aberfeldie, Therry Penola, getting Territorians down and helping them with the pathways, but now it's about women.
"How do we now get females pushed up into VFL and then AFL?"
Thanks Dean.
(inflate stats by 50% for fair comparison with men's game)