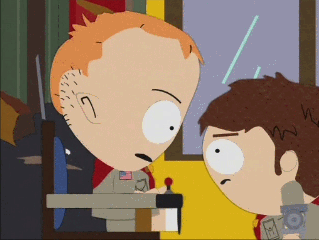 We keep winning games we previously were losing. May not be pretty but we are getting it done.
Yeah look I agree. We are where we are. Focus on next week and if we make it, bring on the Tigers at the G (hopefully)
McGrath up the field brings a smile to my face.
Good day all round really.
Jeez. Should've been 10 goal win, easy.
Do i bother watching the replay?
We dominated. We couldn't score and they kicked them out of their ■■■■. The game was practically played in our forward 50 for a half. The GC defended incredibly well and parked the bus massively. It really wasnt that bad.
That was a terrible game of football and I couldn't be happier that we won it.
30 shots to 12. We smashed them on all but the scoreboard (which was still a good margin).
Gold coast brought effort and pressure, which we absorbed until we cracked them. That is a good win in my books.
We have actually won a few this year when we haven't looked perfect. That is something a good side does.
JoeDan will be happy to take steven may off his back. Got absolutely scragged all night, should have had a few frees.
I'm pretty sure I've got a $1000 bucks coming my way in 7 or so days …
Now,… just what the fk am I gonna do with that???
If Conor missed a bounce, and didn't bounce and ran too far, and if he were Buddy, he'd have goal of the year.
Definitely watch the first quarter. Catch that Begley Fever.
Yes, You will see Begley have a very good first game, you will see Zaka who was outstanding and you will see MCG play midfield as a sign of the future and do it very well.
Very disappointed about Green, looks bad.
Donate it to the club, like any true supporter would.
My bad. You are right. Disregard quarters 2, 3 and 4.
LaSt.Kilda will need to win by at least 100 points in their next two games to jump us.
Dog would need to win by 200 points if we win for them to jump us.
West Choke have little chance unless we lose next week and they beat Crows well.
All unlikely.
Biggest win of the round so far. Can't complain. Before the match I thought give me a 30-40 point win and I'll be happy. Could easily have been 60.