A win so good we need two review threads for it!
1 IN A ROW.
1 IN A ROW
1 IN A ROQ
Duz you star.
I gave it to him in the 3rd.
Absolutely won us that game.
We won!
But please keep working on ours skills.
amazing!! ■■■■ it feels sooo good to beat these floggers
GET A BIG DOG UP YA RICHMOND!!! WOOOOOOOOO
I can't remember the last time we did that
YOUUUU ■■■■■■■ BEAAAUUTTTYYYY
OFFICIALLY - A GOOD WEEKEND
God you people get so negative.
Never in doubt
THAT moment: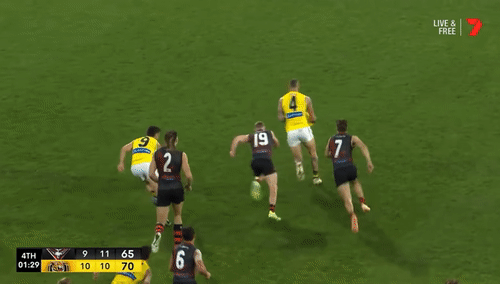 THIS tackle.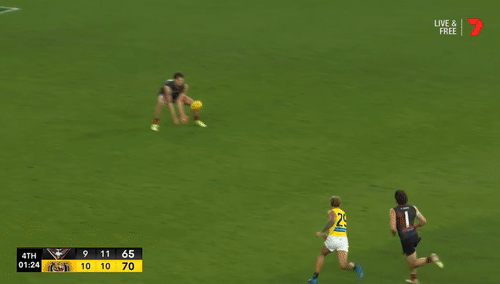 THIS kick.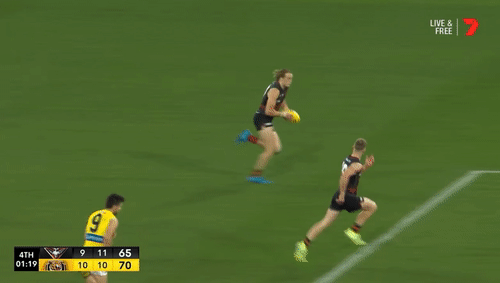 THIS run.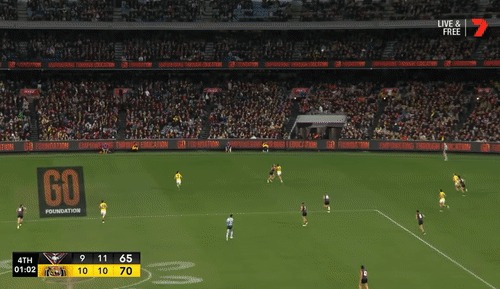 THIS mark.

THIS kick and THAT mark.

THE goal.
All while battling demons in his mind from when he missed one in similar circumstances years ago.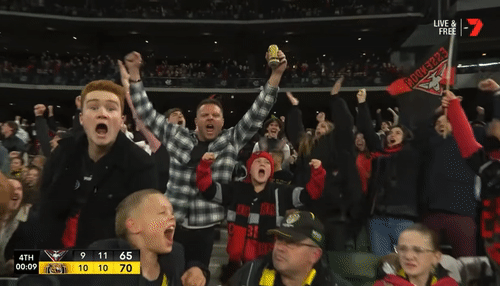 THESE pumped Bomber fans knowing we're about to break the curse.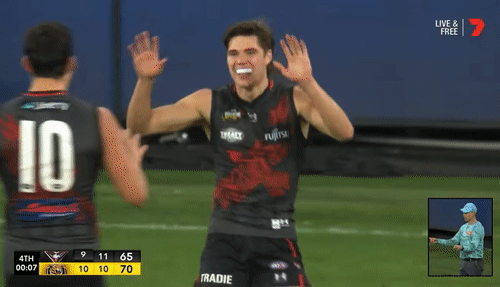 ONE Sam Durham.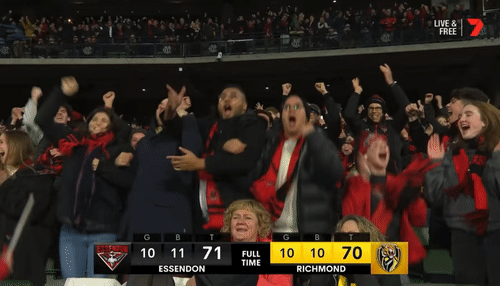 MANY ecstatic fans. The CURSE is BROKEN.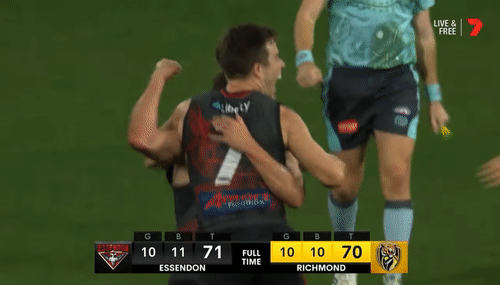 ONE courageous Captain.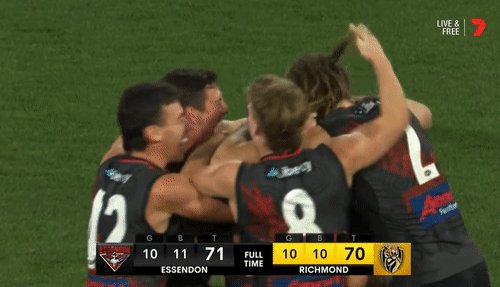 MANY excited teammates.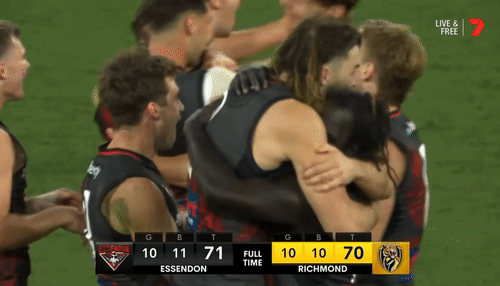 ONE indigenous man who deserved the win more than anyone, with the charismatic ruckman who made it happen. Sharing the LOVE.


SEVEN seconds left.
SIX points added.
ONE point margin.
DOES IT GET ANY BETTER THAN THIS?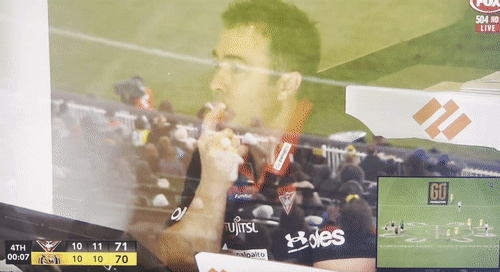 YES.
Because BDB is making ■■■■ happen!
P.S. My apologies for the harsh criticism Essendon. You know I love you.
Bloody hell, yeah!!!
What a great emotional win.
It's been ages since we had such a thrilling win.
Suck my fkn ■■■■ you fkn inbred Richmond cuntbags
Fk you
I don't know what to do. I don't understand the feeling.
The irony of Durham kicking the winner.
Delicious.