Nah, can't be. Was bricks.
hey that wasn't censored lol
Magnitude 6.5 in Nepal. The Nepal PM calling out for international help.
He has only recently hosted a major international climate change meeting - Conference of the Parties to the Climate Change Convention - in the capital.
This Twitter/ X account is worth a follow, more from Iceland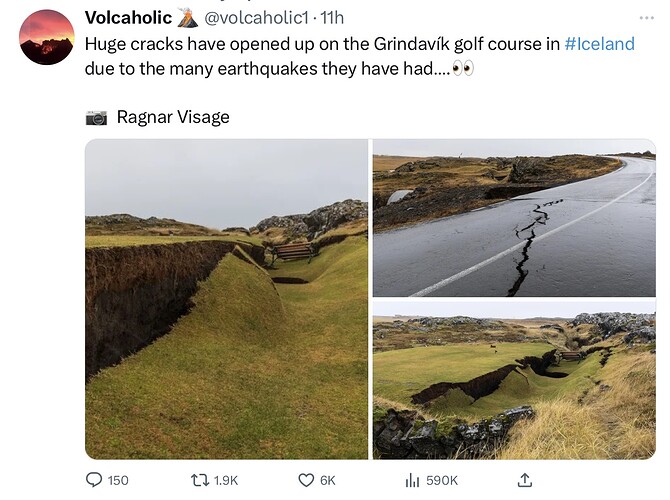 https://x.com/volcaholic1/status/1723315371946492276?s=61&t=17l-wi7YICeEeetAuF5jow
My brother and I both have houses at Beech Forest. We both suffered damage. The flue for his wood stove was broken and so was my hot water service. Otherwise it was just things falling off shelves, etc.
A magnitude-6.7 earthquake struck the southern Philippines on Friday, killing one person, injuring dozens and damaging buildings, authorities said.
The undersea earthquake struck off Mindanao island at a depth of 60 kilometres, according to the German Research Centre for Geosciences (GFZ).
Thanks for sharing Shawn with us, Benny! I've become quite a fan of his daily updates! He explains things so well and breaks down the science so it is very easy to understand. I've learned a lot from him.
Now that is what l call a hazard!