I SAW AN OPEN BAR, I REPEAT I SAW AN OPEN BAR
Currently on the train on my way to the game. Train has stopped , looks like someone might of been hit by the train. Cops everywhere. Hope whoever it is , is ok
Dayum thats intense! Hope noone was hurt.
Tippa loves playing these guys. Be ready for a big one from the great man.
Tippa vs saad should be a great contest
Started raining in Ballarat.
I expect there will be rain in the next 90 mins
Edit: just a small down pour
I dreamt something like that this morning…what does it mean?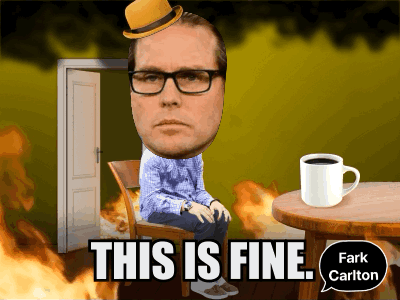 Buses on their way. This train isn't going anywhere. If someone could please let the players know to not start the game until I get there- I would really appreciate it
Milestone game.
We're done.
Chris Judd just walked past me outside the ground.
Let's get after them. Destruction.

. The schooner/glass/beer yes.
The 10 dollars?
Ok, but if FC start the same way Collingwood did last week, that's down to you.
Bring your sunglasses people
I hope this game is more like the vflw than the vfl.