Us by 50. Let's get it. We're fkn our wife in our dons jumper tonight
Day 6 of quarantine, tonight is not the game that makes me want to consider an early release, even with Gawn and brown out
none of this we play one qrt of good footy then collapse because Melbourne decide to turn up the heat
I want tough four qrts of footy where the score board is close all game

….
No Nino we want to pump them and for it to not be close, 30+
If that happens mate I'll be super stoked
Unfortunately this is my feeling for tonight…
Hopefully there is a chance of a rematch later on, cause we know how that went!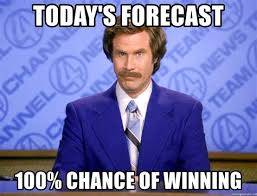 DO IT!
Alright we win I'll be a miserable prick that what you really want
Don't think we will be belted but I'm concerned that we won't be able to kick more than 8-10 goals
If this is trolling ■■■■ it's not funny.
Better watch Port and Adelaide on telly for that
Hello Anabelle? Any chance of a link confirming this?
There was this bloke earlier today but that's it.