Who are ya?
Eat a bag of 'em.
Would have lost without Zaka.
Top 4, game in hand. Mmmm.
Proud that we didn't fall over the line great solid win
FOAD north you irrelevant pissant shitstain of a club
Ridley is All Australian. So ■■■■■■■ clean and good.
If i was the north fan, id ve asking questions about Ben Brown something is very wrong there.
Cue Blitz to turn on each other like never before😝
Devon Smith after the game "big rivalry for North but to us, it's just a game"
I love him.
But but but
cLuG and TananTo
Did Devon just say, it's a big game for them but just another game to us?
Ha ha ha
Dev Smith

"Big rivalry for them but for us it's just another game"
3 - Saad. Worked so hard, made many opportunities
2 - Ham. His speed across the wing set lots up.
1 - McGrath. Solid
Anyone continually talking about Hooker and Hurley being cooked can absolutely do one. Completely towelled up their forwards tonight.
What did Devon Smith say?
That was a shitfight and we did pretty well. If we kicked 11.11 not 9.13 and win by 24 that's a true reflection of the game and a good win.
"It's a rivalry for them. For us, it's just another game." Devon Smith.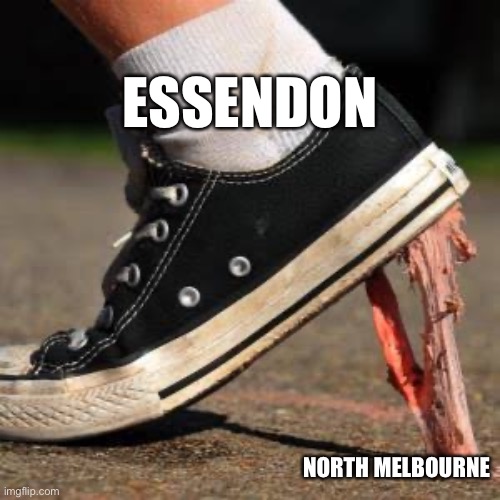 Was always expected with the dewy greasy night would be a scrap. Moreso with lack of quality in our fwd half
Should have put them away a few times but for poor accuracy but in the end better side still won
Dev Smith "big rivalry for them but for us it's just another game"
Good solid win.
Ridley is a gun.
Who the fark are North Melbourne anyway???