Take your ■■■■■■■ learnings and ■■■■■■■ stupid players and stick them up your clacker.
The learnings are for Worsfold.
He learns that the players either won't/can't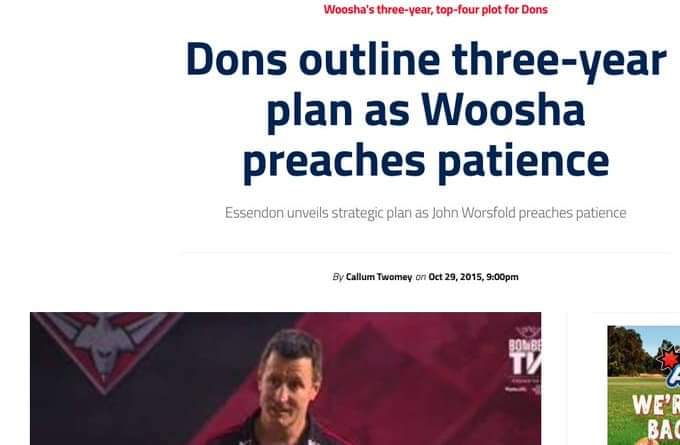 At least we have players who can spell Gatorade backwards. Shame they can't read or spell game plan
Learn how to jog on back to WA
Seriously though, what LEARNINGS have actually happened in the last 4 years under Worsfold? We still give away stupid free kicks, we still don't do the fundamentals like block, Sheppard or spoil at all, we are nowhere near fit or strong enough, I could go on and on.
The sooner this joke of a season ends the better.
Complete cull at the end of the year, starting with the head coach.
This is becoming a joke. This club is deadset the most frustrating team anyone can support. I was dreading watching tonight's match, and it's panned out exactly as planned. Players panicking when they have the ball inside 50, dangerous kicks which are executed poorly, no defensive intent or tight manning up inside back 50, shocking handballing. This is such a long fix and who knows when we'll improve, if ever.
I've learnt something. Matt Guelfi is not a defender. Why the ■■■■ is he playing there? We have about 20-odd blokes who can play off HB and one of the few blokes who puts his head over it and can actually win a contested footy in the middle is playing down back. I'd accept if he's playing forward for defensive pressure, but he's not a defender…
Now the season is done ?with the loss from the sun's.Xavier Campbell must make a move and sack him.he's the one that appointed that brainless and clueless worsfold .
I learnt a long time ago to waste time on this club, now just need the missus to learn it so I can watch my TV shows again
The last letter describes us adequatly and succintly.
Any learnings from a scratch match?
Yes, that they don't mean ■■■■.
Embarassing football club
Tigers went 35 years without winning flag reckon we will eclipse that right now
Adelaide will be better than us in 3 years.
And the club will still be asking us for patience.
2015 article that should have been posted last week after Woosha again pleaded for patience.
Sums it up really.
We are not one single step closer to a flag now than we were when Woosha was appointed. Not a single farking step. Our list isn't in better shape. Our game plan isn't improved. Our skills haven't improved. Our football identity isn't established.
What the fark does our onfield performance stand for? Are we an exciting, high scoring team? Nup. Are we hard nose defensive, bore you to death team? Nup. Are we looking to go around the wing with talented field kicks? Nup. Do we look to take it through the middle with a fleet of fast running, nimble forwards? Nup.
We are not a 'contested' team but we also haven't recruited/have the cattle for a fast 'outside' game. We are literally just a pile of HBF slight bodied types that have shoddy disposal.
How this fraud got a contract extension is beyond me… another million and more thrown away because we can't be honest about our list, coaching and overall standing in this competition.
Woosha deserves the same amount of flak that Knights copped. We have done sfa in his tenure… and indeed just gone backwards. At least thompson had a plan, a flawed plan, but a plan all the same.