Plane hit a car, killing a 5 yo child and injuring 3.
That's a heavy cross to bear for the pilot
It looks like pilot of a stealth F-35 jet ejected in the US today and the plane kept on flying. Now the base is asking the general public for assistance to find where it landed.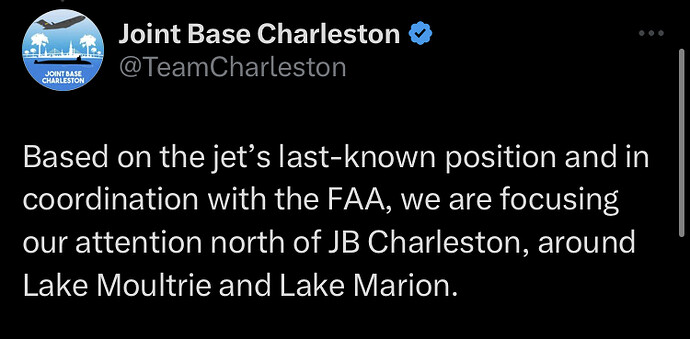 I find this rather funny. They literally lost their stealth plane.
I wonder what the circumstances were that led to the pilot ejecting and the plane then pootling along it's merry way so far that they now can't find it?
Presumably as a military plane they can turn off its transponder (no, I don't know if that is the right word)… would have been handy to flip it back on before bailing.
EDIT: "His wingman landed safely at Joint Base Charleston in another aircraft." — couldn't be bothered following?
I like the $5.50 shipping.
Well it flies itself you see. So long as you have a landing strip. But then if you didn't, you wouldn't buy it.
Flies itself, but to turn it on costs a fair bit more than $5.50!
Ah, money well spent. I'm sure the pentagon will just ask the American taxpayer for more, and everyone will bend over and give it to them.
911 call of the F-35 pilot. Safe to say that the default questions the call taker is required to ask made her look a tad stupid.