Yeah im making thread about it.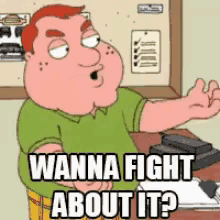 cos its not regular season.
HJS CHIPS ARE TOP OF THE GAME.
2 bucks for 6 nuggs on the maccas app today!
2MP Better ■■■■■■■ play.
We are scouting him for 2019 trade week afterall
There's a McDonald's app now?
There's a McDonald's thread so …
excuse me, thats a mcdav thread.
$1.50 MCFLURRY
Scored tickets to ■■■■ Carlton v Collingwood in Morwell next week, think id rather dig my eyes out with rusty spoons.
Go West Coast…or Geelong!
Can it get more irrelevant than a pre season game between North and St Kilda in Werribee
Apparently nasty injury to Aaron Hall.
He's back on the ground with his knee strapped.
Saints doing really well against North now.
Geez - North have picked up a few injury concerns from this game
Aaron Hall
Mason Wood
Jack Ziebel (hip concern)
Ben Brown (now has his knee strapped)
Kane Turner (concussion)
Not all are serious but a few added issues.
Saints will take a lot from this game. They've done a lot of losing in recent years, to have a win even if it is pre season is some sort of validation for the summer of work they've put in. Will no doubt assist building much needed confidence in a group that's been bereft of it. This is where I feel JLT matches do have benefit to a group.
Does anybody actually rate Mason Wood?
Who's that?
Some pelican?
Sam REEEEEEEEEEEEEEEEEEEEEEIIIIIIIIIIIIIIIIIIIIIIIIIIIIIIIIIIIIIIIIIIIIIIIIIIIIIIIIIIIIIIIIIIIIIIIIIIIIIIIIIIIIIIIIIIIIIIIIIIIIIIIIIIIIIIIIIIIIIIIIIID!
SOME KID I KNOW NOTHING ABOUT!
J McInerney! Pick 44 so I'm told.