After adding late changes, win jackpot and best player bonuses the new standings are: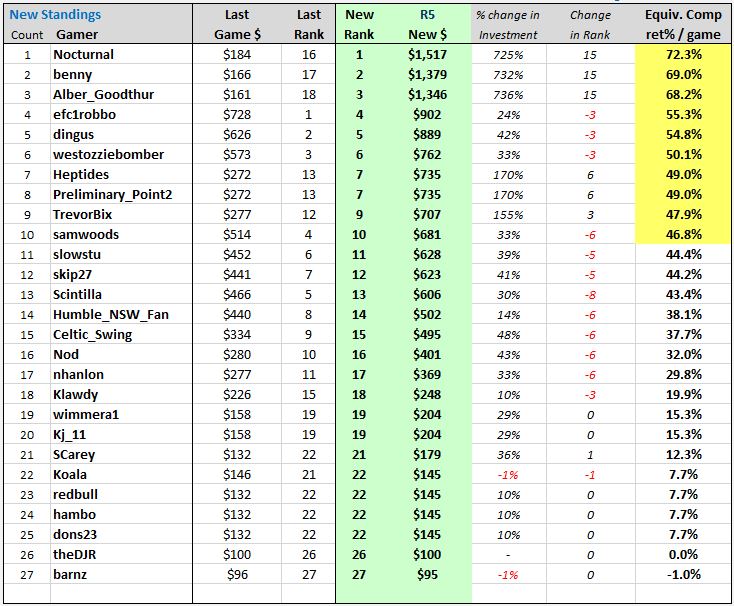 A bit more movement this week. 3 Gamers climbed 15 places after getting trauma payments, however 8 other Gamers who took trauma in R1 languish at the bottom of the table.
@scintilla had the biggest fall.