OK, so no changes. Here are indicative updated standings and holdings based on selected team. Again these don't include best player bonuses and win jackpot.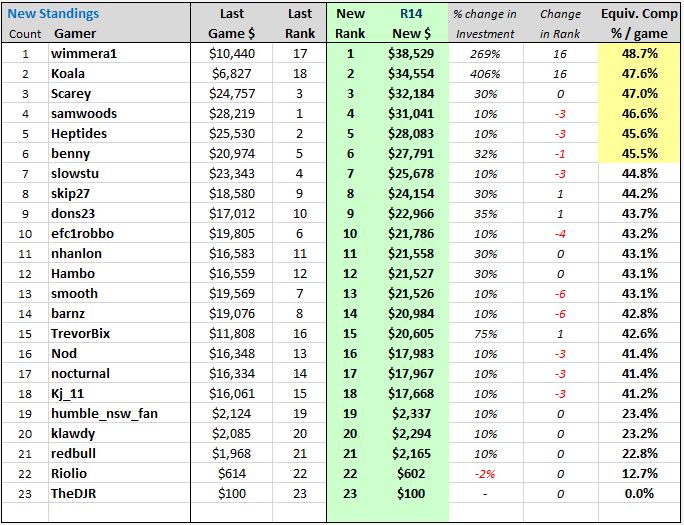 @wimmera1 and @Koala are the biggest climbers, both moving up 16 places to be 1st and 2nd.
@Riolio is the only Gamer to miss his selection getting named in the squad.