School finished early this year?
Player tears
Obviously I feel the same way about this as everyone else does, but part of me wants to give up props for the Heath Hocking respect.
Great start to your school holidays.
True but if you haven't paid homage to Lucas's left foot your not trying hard enough.
I'm calling it early:
Harsh gurge.
Maybe if we all post buffy gifs, DJR will keep it up for awhile.
On that note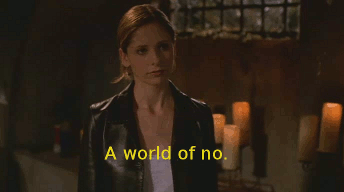 I'm confused how come the Love God in Peverill isn't in the God tier??
I'm just confused by trying to work out what drugs the OP is on.
Obviously forgot the muppet tier
My recommendation would be

My mum won't let me have a kitten