Hurls and Myersy point out where WOB is sitting so that they know where to watch out for the damp spot
Good to have him back on the field, I think he will be happy to have that one out of the way.
Zach gets the hands warmed up.

Dyson returns fire.

Maybe it is time for a head band?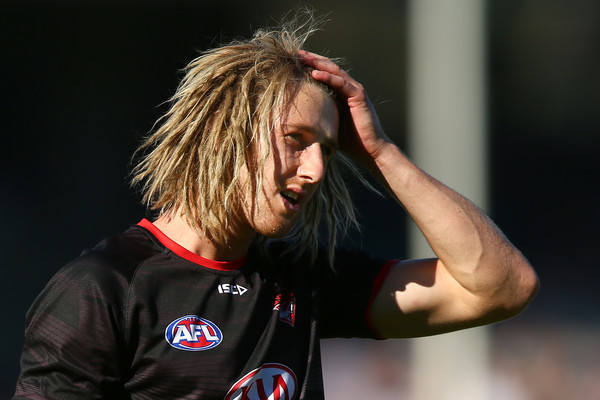 What tunes does Walla have on the Samsung to get himself pumped for the game?

Dois and Zach lead the boys out on to the field

Dois takes the ball and gets the clearance

Zaharakis gets a good tackle on Walters.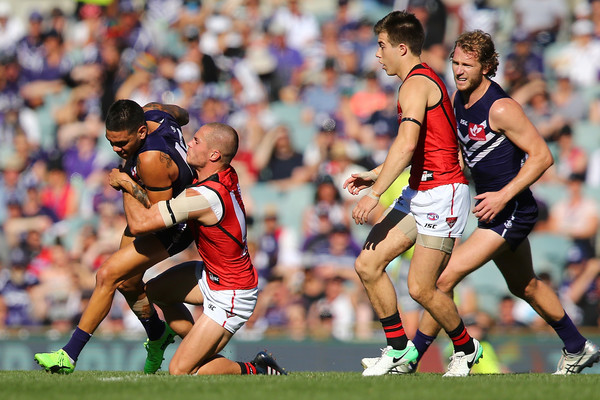 Big loony puts the clamps on Fyfe.

Wrestles with the man mountain that is Sandilands.

Boom. Welcome back David.

Good to see Zach kick a nice goal.

Hooksy loves a goal

Kelly fit straight back into the team and brought a cool head in hot conditions.

Stants collects the loose ball after a great tackle from Zach.

BJ spills the mark

Walla splits the Dockers with his dash

Josh kicks for goal under close attention

Darcy takes the ball and looks to split the Dockers players

Darcy gets tackled by two Dockers as he tries to move the ball on

Stants looking downfield for the leading target

Walla forces Neale to act quick