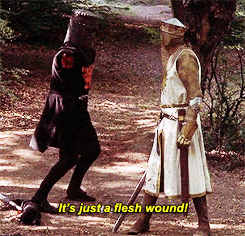 We were fantastic all things considered. Go Dons.
Just a reminder that some St Kilda plonker called Bailey still hasn't overtaken Goddard's dreamteam score despite playing out the game.
Umpiring? Gawd…if you're complaining about the umpiring tonight…you'd complain every week.
Oh…you do?
Looking forward to about 6 changes next week. Fark.
great character bombers, i was wrong about you tonight. many apologies.
We're gonna struggle to field a team against Richmond
Can the most unbiased, objective and level headed person in this thread who watched the game please indicate what they thought of the umpiring tonight.
If you look up the term gutsy and character, you would get a picture of our win tonight
Just tremendous heart and courage by the boys with so many guys going down to grind the the victory
Oh and eat a giant bag stkilda, we had so many players out during the game and we STILL beat you by 43 points
Fold and die you urinal cake of a club
The Francis love in the circle is just heartwarming stuff. Also Conor seemed extra excited after the game. Good to see.
Stupid.
Didn't think it favoured one side or the other though.
We got a few rubbishy ones earlier, they got a few rubbishy square ups back late.
We got a good run. Certainly couldn't complain tonight.
Umpiring was great
Stkilda are farked LOL Carlol you cokchead
Was ok. A couple of dodgy decisions both ways. Favoured us in the end I thought.
Months of good form.
Months!
Urianal cake of a club! Raoflmao!
Love Tanner's vest. Can you get them in the Bombershop?