Any potential top 5 draftee watching us, knowing that we might draft them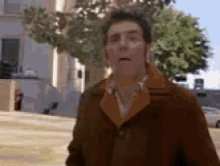 All I can say is… Time will tell.
Lol at people clapping these duds off the ground
Oh there is a review thread. This should be a barrel of laughs.
Can't wait for the condescending tis isn't as bad as it seems. This is all bad, and as bad as it gets. Heads should roll
We are a souless club. Like azkaban
It's just kind of amusing at the moment
When will this nightmare end? We are the greatest joke in the AFL.
There were plenty of positives to take out of the game.
Like - I never have to watch that game again
3 votes to the bloke going ballistic in the crowd at the end. More passion than anyone on the ground
Not that I would have stayed to the end, but I'd have given them a hell of a spray.
I was disgusted by that.
They are the supporters who, regardless of the result, keep saying gems like "if you can't support us at our worst, don't support us at our best"

The kids who drew those pictures who of given more effort than the players did today
The babies that were racing in the goalsquare showed more workrate than this group
Players must be fkn rapt that their Vegas / Euro trip is only a week away
This is going to be a fun off season on Blitz
A guy in the crowd got caught on the audio from the game because it was so quiet there.
He was giving them an almighty spray.
Was a valiant effort in the 4th… all is well.