AFL remembering which side their bread is buttered in.
Friday night blockbuster.
Any idea when tickets go on sale

I would have preferred a saturday night game.
Friday means a 6 day break coming back from Perth.
Collingwood play the same day in Adelaide so it's not really a disadvantage, but it's still not ideal.
Merely a warm up for the following week's replay…
Adelaide will be fighting for finals too. They'll try to rough em up a but.
Yep, playing off for the right to wear black shorts.
Massive fixture. Amazing if we do end up playing them in successive games. Would be a big way to break the finals win drought!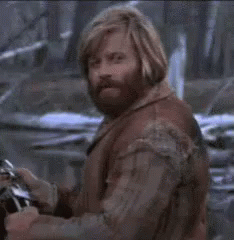 Yes of course
Meaning the point of the floating fixture is…?
Or actively trying to disadvantage teams who they don't want to be in prime position for the finals.
Like, hypothetically, scheduling a team to have a six day break after travelling home from Perth. Hypothetically.
i was hoping for saturday game given both sides play interstate week before, but $$$ means friday night prome time i guess.
just hope our final isnt on a sunday afternoon as I have a run booked in then which will take all afternoon.
What I hope happens:
R23 - Orazio drops 6 on Maynard, Dons win.
W1 Finals- Flog Maynard tries to rough up Orazio before the first bounce, starting an all-in melee. McKenna knocks Maynard out with a fair bump in the middle of the 1st term, starting another all-in. Smack and Stringer kick 10 between them, breaking our finals win drought, ending Collingwood's season.
Excellent, no conflict: AFL Friday, VFLW Saturday, VFL Sunday (in effin' Geelong).
3 games, 3 days
Why not, I'm doing it
Would be weird if an actual dead rubber.
Would there be mass restings?
Farewell game for Myers/Bags?
Mozzie?