Should be some good ones this weekend.
Footscray and St Kilda tonight
I'd be interested to know the thoughts of the tiger army on this particular issue.
If they get a crowd above 20K I'll be stunned
Hoping for the new coach bounce for the Kangas. Tiger Army will not be with that.
THEY WON'T LIKE THIS ONE BIT DINGUS
I've been watching Kayo all season with those brooding music interludes, so which nauseating ad does Ch7 have on repeat this year with its broadcasts?
Personally I miss that Heinz sauce from a few years ago with the bloke with the massive head eating the pie.
Hoping for nil all draw, but will settle for a decent game, and a close score line. It is good to have no interest in the outcome.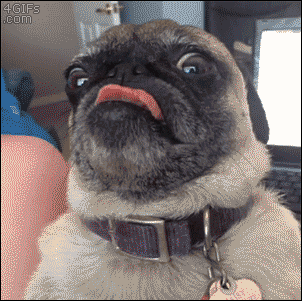 Ferocious little bastards. I mean, I love dogs, but chihuahuas can GAGF.
Same as pomeranians nasty little ■■■■■
Next Friday night at Marvel Stadium, which the TIGER ARMY DONT LIKE, vs a non-victorian team should be interesting…
Not all. I am looking after a female Pomeranian for 1 month, on behalf of my wife's boss. She is as sweet a little dog as any l have met. She has a few tricks she can do, and is very affectionate, but a little scared of loud noises and being in a strange environment.
Talking Footscray … mate of mine in the village has 3 (yes, three) proper well bred young British bulldogs. And they are so damn strong. When we see each other across the field when taking the female black lab of ours for a walk, he's like holding onto them like an anchorman in a tug of war. Practically horizontal he is. We move on past each other v quickly let's just say. But they're fun dogs. And tbh very affectionate
But back to the footy … Bailey Smith and Bruce will definitely make a difference. But Sainters by 2 goals for me.
Go Saints.
End the Bulldogs season tonight.