ANNOUNCE I'M BUSY WITH THE OLYMPICS.
Dawks are sitting ducks this round.
The Sat games before our clash are very underwhelming.
I'll be watching the Olympics.
imagine trying to give a fk about st kilda v carlton when the 100kg+ judo finals are on
What about a dead coach bounce?
Genuinely conflicted. On the one hand, I want FC to lose, because FC. OTOH, if they win they're more likely to keep Teague, and (meagre though they are,) our finals hopes are slightly better with FC winning than with St.K winning.
Just saw who was playing tonight. Agree with all of the above. Bring on the synchronized horse whatevers.
I genuinely want Carlton to win this game to give us a chance still of finals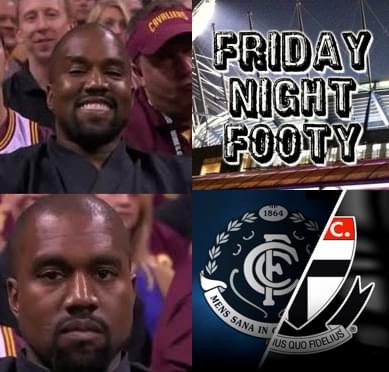 l feel dirty even reading that.
What has been seen, can't be unseen.
Look at it this way Fark Carlton win they help Essendon
Let me help toy resolve this conflict. You should never, ever want Caaarlton to win. End of story. Do not worry about any, on the other hand scenarios, where St.Kilda scenarios. This is a club that is notorious for cutting their own throats. They are woeful, hopeless, and will more than likely fall at the last hurdle, it is ingrained in their culture.
Fck C*nton, I hope St Fiddler pump them.
Sort a win win Captain, although if Carlton win it may help keep Teague, go long range

Have a good shower CJ you'll be alright.
Only for our gain nothing more
Correct and still won't play finals
Only be watching if Fark Carlton are getting rinsed
Would rather Carlton get flogged than us make finals