Hope Collingwood do FC by 40 goals. Come at me.
2MP will kick to the top of square in the dying seconds to cost the Suns a win over the Demons.
You can all smoke my pole
Now now don't get all 2MP high and mighty on us.
There's only one person who's now permitted to do that. TILL DEATH DO YOU PART
2 METRE PUTRID
M
E
T
R
E
P
U
T
R
I
D
Never, since the last time Lake Eyre filled with water have so many pelicans lined up for round 8.
You have the FC footy club, who had their best 22 pelicans on the park in round 7 and are buttering up to see if Crippa can single handedly keep the little yapper in his coaching job…
Then there's the Port Adelaide FC whose best 22 pelicans, widely tipped to take it up to Collingwood, had their own pants pulled down.
But don't forget that other flock of feather fluffers Freo, who managed to compile the massive total of 34 points in their game last week.
Its a great week for pelicans out a lake Eyre where fish stocks are high, but I am not expecting great things for those 3 clubs this week.
Say what you like about the hawks (and they're a ■■■■ club I dislike very much) but they are fkn ruthless.
What clarko did I couldn't imagine Essendon having the guts to do, tough ■■■■■■■.
Kennett probably told him to do it too, our guys would probably apologise to the player if anyone dared even to suggest it.
Knights dumped Scott Lucas to the VFL and Woosha sent Stanton there
Geez I forgot about Scotty Lucas in the vfl!
I like how Clarkeson thinks he can gut these champion players and draft the likes of Wingard.
They are playing on the fumes of what is left of a premiership list.
The rest of the comp needs to gut them now and start physically beating up on the ending part of the careers of Smith, Gunston and Breust.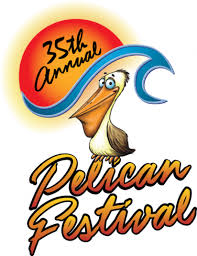 Lol its an actual thing
Now if only @Bomb_Doe could photoshop an FC Guernsey on that pelican
Then Scotty wouldn't play in the 1s when everyone else was injured at the end of the year.
MK had some of the right ideas, but he must've been one of the worst man managers of all time.
Hawks fielded the oldest team in the comp last week and lost to a team that's struggling, they had to do something
Agree they're clinging, not far from shifting into full rebuild mode
I feel like tipping all away teams this week… that can't be right can it?