Some people never learn.
I'm waiting for @simmo41 starts a fight thread.
For once the selectors weren't conservative and it ended like this
Conservative selections for the rest of the year now
this team is projectile vomit in afl football form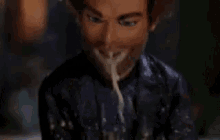 MASON REDMAN ON CHARLIE CAMERON
yep pretty much it.
i know people will blame worsfold, but he's a puppet sitting in the high chair.
the coaches lost this game. they pick the side and this is the side that they have continually picked to execute the way they want to.
still 7 of the top 8 ( at present) sides they have to face up to, and they've been spanked easily by 2 so far.
BIG SAMMY DRAPER… everyone else can GTFO. Except you McGrath, you can stay.
We will ■■■■ up Draper. He should trade to a different club. Same as Ridley.
Can we start tanking now?
Draper provided the only two Essendon highlight for the night. The mark and the slam dunk on the Bears ruckman. Can see why the Aints offered him big money last year. If he had any sense he should have taken the dollars and said fark you to Essington.
Just an ebrassemnt following this club
How is it that we still bomb it into the F50 everytime on top of a small player's head? Our forward line is terrible, but even Lockett would struggle with our ■■■■ structure, midfield and/or skills.
Why should we even give a ■■■■? The club is content to go around with its tail between its legs. They don't stand up for themselves, nor do they make any decisions that take balls. Fark them.
We have a poor future with Rutten in charge!
It's the way I've felt for the past 16 years though
Geez highlights how much we miss mckenna no idea moving it forward without him.
Postives:
Draper
Ridley
That's all.
MCgrath fought it out too
Small bloody midgets , our skills are deplorable , this club needs to be stripped back completely… they can start with a f*#%en apology to all us members
How is it the lowest score in 20 years when Freo kicked 16 a few days ago.
Can we all stop pretending this is going to be a good year and just play the kids
Reckon I'm just about learningsed out.