I just came to laugh at north again.
It was pretty funny being there.
They went absolutely ape. None of them knew wtf had happened.
Pelted bottles at the umps and all.
Doesn't stop any number of people here saying the same about Tsatas, and he hasn't even had a game in the seniors!
Yeah but Humphrey is better…because he has played some games already.

Humphrey, Ginbey + others playing well bodes well for Wardlaw and Tsatas.
And then they had North officials collecting the bottles for the refunds.
Nice conspiracy theorist going there. That 80% of kids' fees - that's actually going to fund the Illuminati's cannibalism of abducted children.
We need to go back to having people committed against their will (or sectioned, in UK-speak). I'm happy to be the arbiter.
Feeling for you @Finding_Nino
ANOTHER TOP ROOS DRAFTEE COMMITS TO NORTH MELBOURNE LONGER TERM
BY SEB MOTTRAM 26 MINUTES AGO
Fresh off his debut for North Melbourne, George Wardlaw has signed a contract extension that ties him to Arden Street until 2026.
Wardlaw was recruited with the Roos' coveted fourth pick in last year's draft and signs a two-year extension at the club.
Both Wardlaw and fellow high-profile draftee Harry Sheezel have signed further contract extensions in their first year at North Melbourne.
Roos head of footy talent Brady Rawlings was excited by the youngsters' decisions to commit longer term.
"To have Harry and now George, our two top-five selections from last year's draft, already recommit to the club is a fantastic endorsement of our program," Rawlings said to the club's website.
"George was one of highest rated draft prospects last year despite missing most of his top-age season through injury, and it wasn't hard to see why during his debut on Saturday afternoon with his attack on the ball second to none.
"We feel he is going to be a very special player for us, and we can't wait to see more of him in the royal blue and white over the next few years."
Wardlaw enjoyed a strong first performance at North in Round 10 against Sydney, finishing with 16 disposals and nine tackles in the Roos' heartbreaking loss.
Lol Shinbonerboned is unbanned too
To be fair, Norf might not make it to 2026.
Yeah that one didn't get revived.
Shinbonerboned can't start threads though so there goes a "will you follow us when we move to tassie thread"
I don't. He uses inappropriate apostrophes.
You don't use ■■■■■■■ apostrophes to make a ■■■■■■■ plural…except in a couple of cases.
Ok that's enough bigfooty.
Starting to pick up a stink.
Big footy isn't worthy of correct grammar.
Ok, who's HTH? Using blitzism!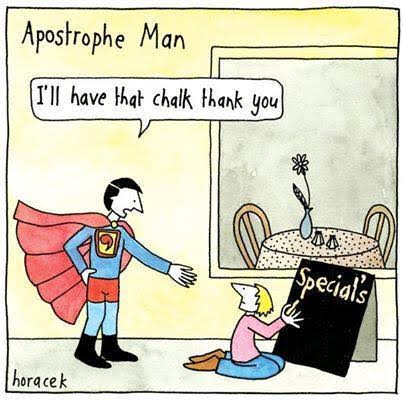 I thought of you the other day as I sat through a day of drafting a communique with fifteen countries. The English chap gave up after paragraph four because the grammatical mistakes were so offensive. Found him in the fetal position by the end of it. The overuse of the apostrophe broke him.