Okay, if all the good people in the Celebrity Deaths thread talking Bond would like to re-post here…off we go!
Chillyb's first thread.
Well done.
I'll always be able to say, …" I was there when, …"

Sorry, I don't have anything to add re Bond. Haven't read any, and have only seen a couple many years ago.
But enjoy


Thanks mate
Oh, how do I get the posts from the Celebrity death thread across???
That'll have to be done by the moderators @theDJR are you able to help out?
"You" can't. Takes a mod to do so.
I've always pictured @Diggers as a bond style baddie with a cat and an effeminate Eastern European accent annoying people into handing over world power.
Diggers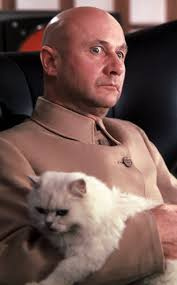 Deckham
It makes sense now…
Ha! I do share some similarities with the guy holding the puss.
But not the guy holding the p1ss?
Nup. Nothing with that guy.
But I bet you'd like to Roger Moore.
We'd all like to peirce brosnan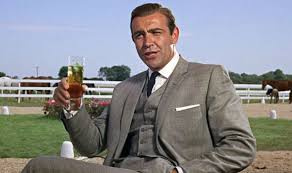 Hold my beer…
Ha, I was just watching Goldfinger tonight.
Seen them all more times than I can remember but started going through them again today.
Got through 3 in a day
I hope you're watching them in order…
Did anyone watch the George Lazenby documentary last year? What a guy. And Her Majesty's Secret Service is in the top 5 Bond films.
It's by far the best book too…
My hot take (and probably heretical to most…)… as good as Connery was, the actor closest to how Bond was portrayed in the books was Timothy Dalton (Daniel Craig being pretty close too). The Brosnan movies were by far the worst in the franchise's history…
Which one's your favourite Bond film?