Brilliant!
Now if you could just superimpose the heads of Sean Murphy and the board members over Connery, Garcia et al. it'd be perfect!
He'd come to Essendon and we'd break him.
So basically the complete opposite of Brad Scott.
He would deliberately sabotage us being a Fark Carlton supporter, no thanks
Even a Mikel arteta manager would be awesome, as an arsenal supporter it's so good to have a coach that understands the values of the football club. The Amazon documentary was amazing insight, nino would kill for a coach like that.
We went through a lot of pain and got players out that were not going to progress us, but we've brought players in that have a strong mentality and want to win.
Can't really say the same about the bombers
Instead we attempt to change players into what we want them to be……Rather than recruiting for our strategy
What is this mysterious "our strategy" of which you speak?
I recall it. To purposely innovate.

Some of us won't. We'll be pushing up daisies.

Essendon recorded its 10th top 20 worst defeat in history for this century with a 126 point loss in round 23.
The loss to expansion club Greater Western Sydney, the 5th worst in club history, means that Essendon has averaged such a loss more than once every two years from 2006-2023, a remarkable achievement from such a proud club with a 150 year history.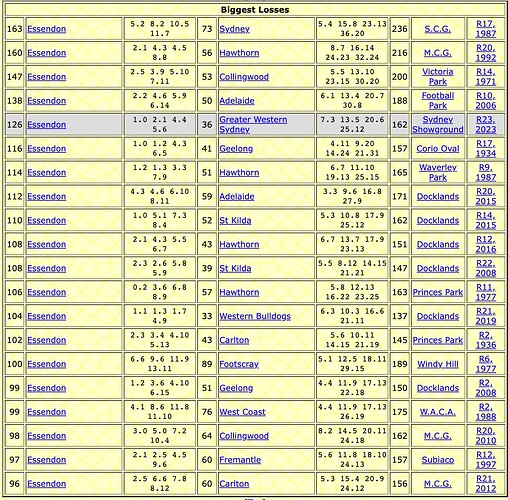 We are gunning for that 163 point loss…
I'm more hoping that Vosso will be our Eliot Ness because dodo is definitely Frank Nitti. He's been assassinating our list for 26 years. Throw the farker off a building.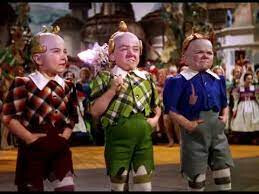 Is that the boys in Greece? Where's the coke bottles gone?
Don't need to go back that far
Everyone but St Kilda Essendon and Gold Coast have made a prelim since 2015
Damn Essendon supporters and their sense of 'entitlement'…