Team going absolutely shithouse, Fantasia out injured again.
C'mon… you just know this weekend will be the day…
After round 8 2018 we won 10 out of 14. Here's hoping for a revival…
Still a mathematical chance. Top 4 is most likely shot, will take some effort to make the 8 from here. Even then, we'd probably end up playing interstate and we know how badly that'll end.
We've got interstate away games agains WC, Freo and Adelaide.
Games against Collingwood, Hawthorn, GWS and Richmond.
Our second half of the year is harder I reckon. We've totally bottled it by losing to StKilda and Sydney.
I can't see us winning 10 of 14, especially with this forward line.
Yeah the discussion of this is just down to when it happens.
But until it's mathematically over…
Tabener kicking 6 and its ESSINGTON DAY BABY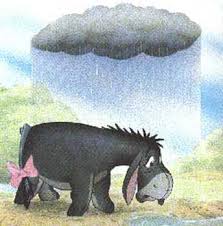 Wouldnt that be something. Finish of 13 wins and get thumped in an elim final again.
At least it wont be at the SCG.
St Essington Day is only when it's mathematically impossible you buncha nitwits
And we drag it out. If it happens it will be round 20 odd, after being a game or two out of the eight all year.
The sanctity of St Essington must be preserved, as must his thread.
Take it to the lid on thread, heathens!
Did it even happen last year? I thought I only happened on the last Saturday of Round 23 or something
My recollection was it took place either the day before or earlier that day, maybe?
Need to update to 24th August as Bullwinkle pointed out.
And STILL didn't make finals.
St Essington's will occur on August 23rd this year, the night we lose to the pies.
I don't think it will fall this year.