Been thinking for a little while how to show some support for the team and unity for the coach, from far off and unlikely places. So here is my sign as promised in the F1 thread, at the grand prix in Shanghai. T
he girl's name is Louise, she is from Surrey, and on holidays with her father. Next stop for them is Laos. She listened patiently to my brief spiel and was gracious enough to hold the sign up for the Captain.
His name is Travelius, l have never heard of it before either. From parts unknown in the US, he works in a nuclear power plant 3 - 4 hours south west of where l am. He saw the sign, was curious and came over and asked me about it. He was very interested in the story, and said drugs in sport were a huge problem, l think l may have convinced him to follow the Bombers from now on.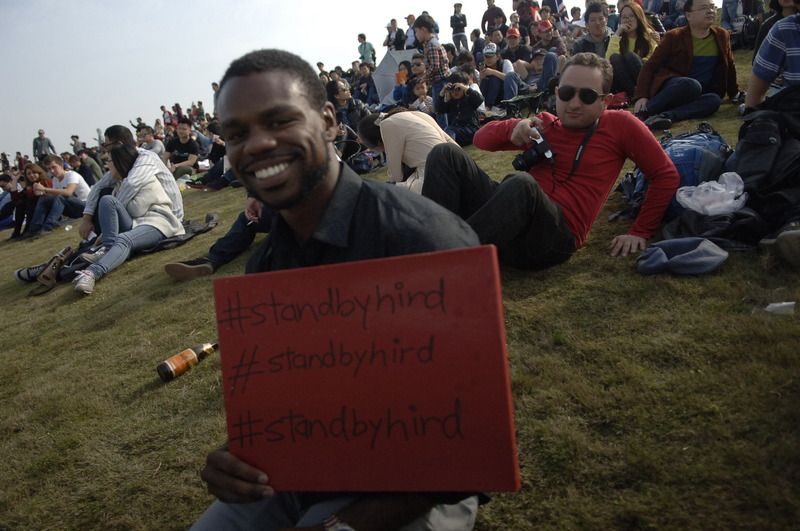 My little sign attracted plenty of attention from the locals on the train to and from the circuit.
More images of more signs in unlikely places needed.