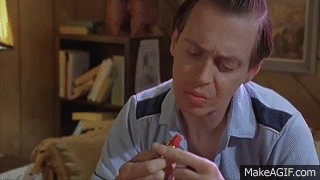 Meh, its just a mid-poster's award.
Pfft…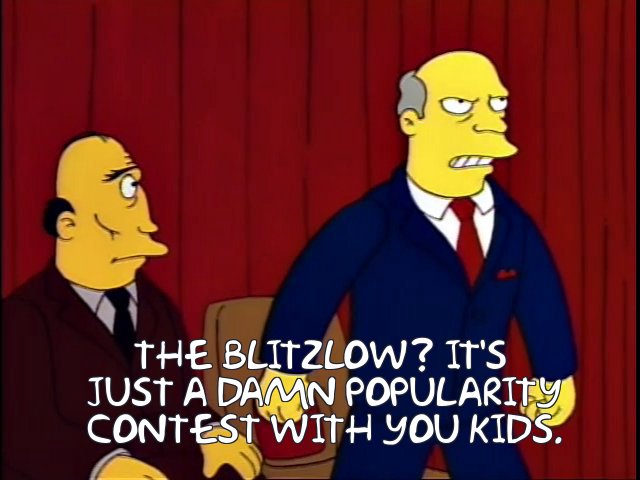 Tossing up between Noonan or Bacchus for most improved.
@Alan_Noonan_10 does not approve of the inability of people to vote properly.
And some Saga tragic who hasn't posted for years got a vote!
EDIT: LOL, I typed @Noonan initially. What a hypocritical spud I am.
Lots of subtle posturing, not enough voting! I see what game you're playing at DJR
1 vote @bigallan for her tireless Saga analaysis and incisive Brexit commentary
2 votes @westozziebomber for his prodigal son scene at the Freo game
3 votes @theDJR for his prodigal father scene at the Freo game
4 votes @JohnRain for inviting us into the celebration of his father's life (honourable mentions for the multitude of gutsy mental health thread posters)
5 votes @Kira for turning a late night pretend rage thread into a pop opera the Who would be proud of, featuring more injokes than a year 7 'bus trip
Go Bombers, go Blitzers
Thanks, mate. You are a legend.
I almost gave you stand alone votes for your staunch defence of Cliffy. I must admit, I loved our banter. And the irony of Dad having both Dire Straits and Cliffy in his collection was super funny, especially in light of our exchange.
Appreciate your comment and sentiments. Cheers.
All my love goes to my brothers in the lid on crew
5 @donners463
4 @donning7368
3 @don7443
2 @donnings47
1 @donner9964
Nobody.
You're all due back for an early preseason after a ■■■■ season supporting this club for a rather unmemorable year both on and off the field. The recovering West Australian members exempted due to last week's debacle also those in attendance and those still involved in the VFL thread or in any VFL capacity ongoing, but please be reminded, you lot are on cleaning up duties around the Blitz club rooms as last ones out.
I'll see the rest of you however next week for laps at Pakenham Racecourse, doing a cross country run up to Gumbuya Park followed by debriefing in the cafeteria of new AFL conspiracy theories, new nicknames, new WSPHU names around the league, McPhee's dad, realignment of Gloomers vs Clappers and Lid on vs Lid off leadership groups, plus ideas for new Diggers threads. No end of season footy trip but you're all permitted one free toboggan ride and Mental Heath Thread posters a bonus Dagwood dog.
There will be no accolades for the playing group this year, 2020 STARTS NOW!
Does this mean the bromance with Stallion is waning?
I reckon you're gonna be the first person to vote for yourself.
5…Nuggets
4… Mexican
3…Pom
2…Red Spray Jacket
1…Social Media Queen
Honourable Mention…Cans