Dhoni won the World Cup in 2011, Kohli was fortunate enough to find himself in that side….
Spot on Chop. There's a number of decent examples where they've looked to cook the pitch and it's backfired. The 2017 Test series when SOK took match figures of 12/70, they basically made him as dangerous as Jadeja. He'd get turn away from the bat, then the odd one going straight on for the bowled/lbw. Love beating them when they doctor the wickets!
Did this year in Indore as well.
They never seem to learn.
They roll out a hard flat road and they win. We just wouldn't be able to go with them.
See that's the thing.
I don't reckon Indian curators have forgotten how to roll out a spinner's pitch.
That wasn't one.
I'm not saying they haven't, ever. Particularly Test match pitches breaking up from the 7th over.
But… that wasn't one.
Our side's fairly thin too.
Pretty much expected, 5 days after a World Cup. Those guys won't be sober yet!
For those who haven't yet seen much of their young top order batters, Jaiswal and Gaikwad (great name), you'll see plenty of them soon. They dominate in the IPL and Jaiswal already has a test century on debut.
It spun plenty, if their spinners bowled during the day it would've looked a lot different.
Absolute bloodletting in Pakistan cricket.
Mickey Arthur sacked, Mohammad Hafeez to step in as coach.
Babar stepped down as captain.
Shan Masood new test captain, Shaheen the new T20 captain.
Harris Rauf pulled out of the test squad. Wahab Riaz the new chief selector, absolutely rinsed Rauf publicly over his withdrawal from the test squad.
Rauf, through sources at ESPNcricinfo, absolutely rinsed Wahab/Hafeez over their handling of his withdrawal.
This summer is gonna be an even bigger walk over than last summer.
■■■■■■■ grim.
Ladies and Gentleman, and so here lies the body of test cricket (that isn't the Ashes or BGT), may she rest in pieces.
Had a team meeting today in the office. Working on a project to migrate our finance reporting system. At the end of the preso I dropped a "and we can hit the Cognos system for six, like Travis Head in the WC Final". Indian contingent did not find it amusing.

Only in Pakistan cricket could you have your appointed Head of Selection (Wahab Riaz) also be:
The current sports minister in the Pakistani government
A currently active player (he still plays PSL)
They certainly do things differently over there.
Incidentally, Wahab looks about 10 years younger than he looked 5 years ago which is quite an achievement.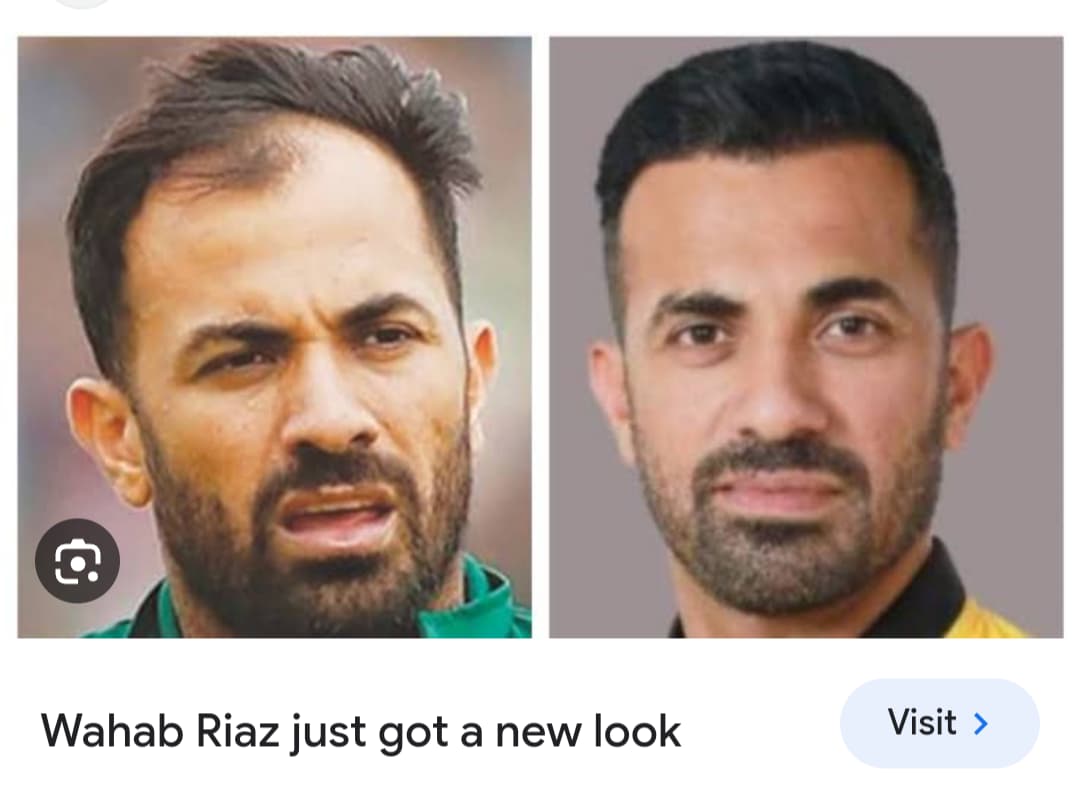 Clearly had a visit or two to Turkey to replenish the feathers!
In England they call this a "moral victory".
Sixty-second time limit between overs or a five-run penalty to be introduced among other ICC measures introduced after latest board meeting.
So they're cheats and absolutely incompetent!
Bet they all have bad breath too, and never get a round.
Don't hate it, but what does it look like in practise?
Does the ump start a stopwatch at end of over or is it down by 3rd ump?
Warnings…?
Given that time between overs can be due to both fielding and batting sides, could they just agree pre-game neither be ready, and penalties cancel out?
It's a penalty after the 3rd breach, but what if its caused by the batsmen which seems to be a big driver these days with drinks, glove changes
I'd be pretty happy to curb some of those minor interruptions.
It doesn't take much time each time but when there's 6 new pairs of gloves a session, it adds up.
Would it work to have eg 30 second changes for 5 overs, then a mini break where a drink/gloves can come out, fielder can go off?