Good luck Marshall.
Hang in there Foxes.
Ohhhhh look at him! Well done you.
On a side note many year ago our old pup had a tumour on her leg and the vet wanted to amputate… she was old and had diabetes and I couldn't see her maintaining any quality of life, so we decided on just removing the tumour which requires a CT scan , those days in Tassie CT scans for pets were on a monthly basis from a fly in service. We didn't have that kind of time so our vet wangled her in to the RHH after hours … no charge.
Wow, even with the people I know, I just cannot see me getting Marshall into RMH for something similiar !!
Good on you @Bacchusfox. It must have been a gut wrenching time for you. I wish Marshall every bit of good luck there is and hope you enjoy many more years together. Keep us updated- we're with you!
So a Cat scan for your dog???
Hope all goes well mate. He is such a sweet looking boy.
If you're going to go for a CT scan - ask your Vet for a guarantee that if the CT scan isn't clear enough - the you'll only have to pay the difference in price for the MRI.
We did a CT scan and we then ended up having to go for the MRI because CT images weren't clear enough.
Or just go with the MRI - more concise and may save Marshall an extra anaesthetic and yourself the cost of the CT scan.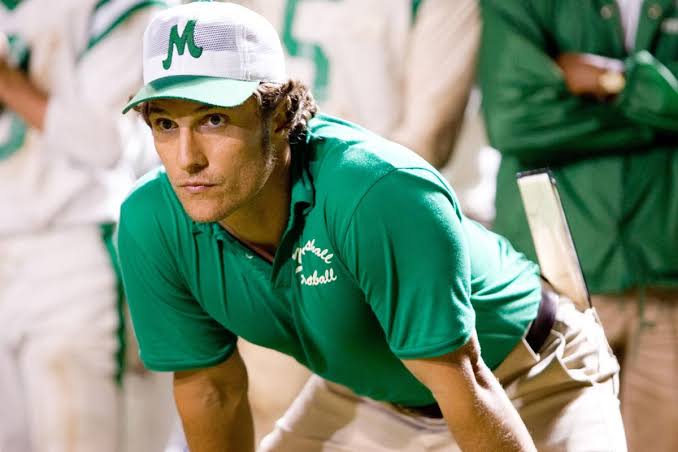 All the best to to Marshall and foxes.
Well Miss Ellie, I often get my heart and my head totally mixed up when it comes to our dogs and cats. My heart told me that we should not let Marshall suffer through an operation, and my head told me that no matter what we do and how much we spend it may make no difference.
But at the end of it all, it just seemed like common-sense that you give me every chance at the life possible and trust the Vet. We are not sure where we go next with more tests and chemotheraphy, and probably thousands of dollars, but at present Marshall is asleep at my feet snoring his heart out.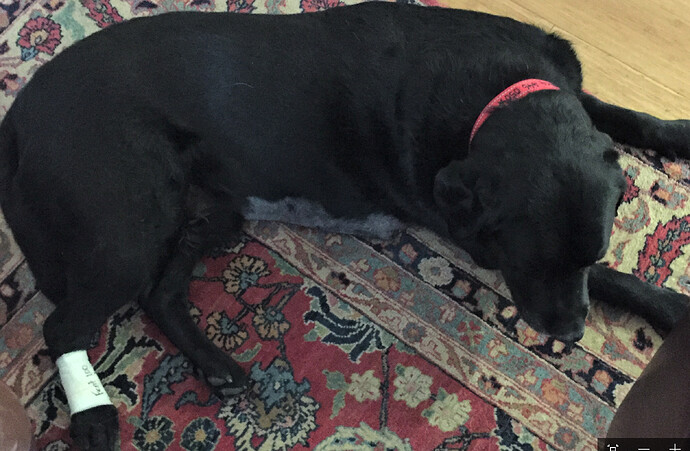 His Nurse has been giving him close attention this morning, so he is in good hands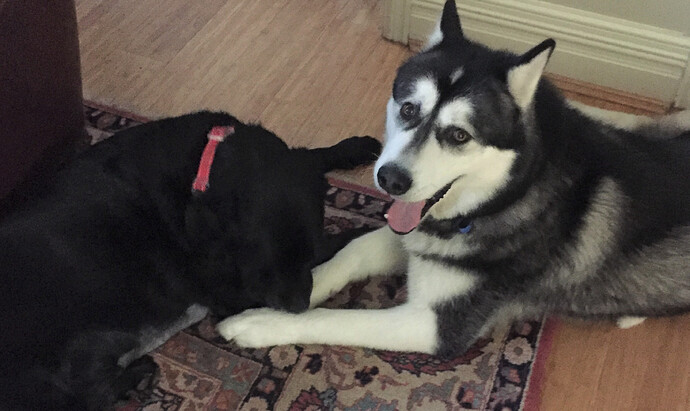 Including a bed bath, concentrating on clean ears earlier.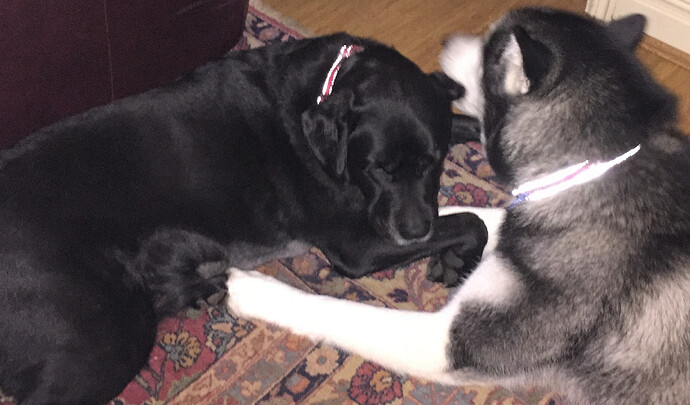 Puts the behaviour in the COVID thread to shame. What beautiful dogs.
I really hope all goes well for you (family) and Marshall.
Beautiful boy, and he has a lovely nurse looking after him too.

Please keep us informed of your and Marshall's journey. (when you can)
Thanks for sharing your special family photos with us. They've been the highlight of my day. Agree with all @miss_ellie said.
10/10

Its never ever about the money or how much it costs. Its about the heart and love.
All working well with Arthur, the maremma/border collie cross who has joined our household after being dumped in Dubbo, and Cece, our border collie.
Arthur is a little freaked by traffic and cyclists but otherwise learning fast and v affectionate. Loves the beach. Thankfully seems to be more border than maremma. Adores Cece. Everybody thinks she is a retriever. Thanks for all BB input.