That's not fair. I'm unlikely to hear it again in my lifetime then!
Essendon Football Club.
At least we're not North Melbourne.
Essendon - Floors like no Other
We just need something we can all get behind. I'd really like them to go with,
Fark Carlton.
Cultural Learnings of Worsfold for Make Benefit Glorious Club of Essendon.
Neeld he ain't coming back
I am ok with 'mighty bombers' though I genuinely would prefer something like 'red and black and damn proud'.
somewhat organic with the guy from the cheer squad
does not shy away from our history
more about the fans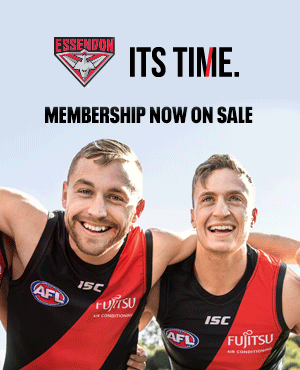 EssenDONE: Still better than Carltons.
Essendon: We take Time to Gel.
Not winning a final is the new winning a final
"Essendon we shall not be made to Neeld"