Carl's Jnr opened today in Knox. I'm about to take the trip across town for some. Yum.
'Point won't show you anything your wife hasn't seen before.
Got a couple of them in Adelaide and have tried both venues and thought they were way over hyped for what they produced. Plenty of better burger joints in town
I've only tried In'n'Out Burgers once…in Barstow, CA, where the I10 and I15 meet, and it was very good. Great chips, and good old-style boiger.
Bit ■■■■■■■ rude, Reboot.
Is that the one where they deep fry the buns?
Good quality steak if you're cooking at home, even more so if it's for friends.
If it has to come from a supermarket, then Aldi eye fillet is hard to beat.
Expensive tequila or mescal is also a luxury, but I'm trying to convince myself it's worth it.
Get a bottle of the stuff Jimmy McGill loves in Better Call Saul. The one in the fancy bottle.
Not that I recall. I don't think so though.
More like old-fashioned Australian burgers.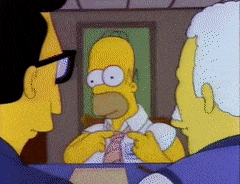 Today Mrs Fox and I are in the City on her annual underwear shopping extravaganza.
Currently in David Jones, next will be MYER. She is very particular about these things and the amount of money would feed a village in Africa for years.
Whatever keeps her happy, and after doing this for 30 years I actually understand what all this secret women's business is about.
Myer and D Jones could well do with a 'blokes' zone in store so people like you and Mrs F can relax and shop in peace. She can head off to the lady section and take her time, you can enjoy a cigar and a double espresso whilst watching live sport in HD on an enormous screen on leather Lazy Boy armchairs. A win for Mrs F, Mr F and D Jones.
AKA Man-creche. All they ever provide at best is a bench seat that is always filled with miserable looking guys who are trying their best to look like they aren't ogling the lingerie posters. And god help you if it's a Honey Birdette store.