I better start scouring some country play lists.
This'll be fun.
Did you notice that I got your favourite band voted through 7-0 yet you get voted out when you played them?
You played Nightwish?
Wtf has been going on in here.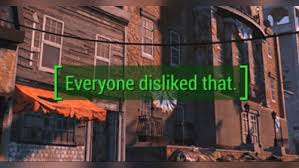 Within Temptation was the band. Nightwish light.
I think that managed to get to 7.
Anyway, I need my life back.
I started going through Country playlists but that was harder work than the metal ones.
I was actually asked to turn this off in the canteen.
And I personally hated it.
But I'm not in favour of Klawdy having a life, so yes.
Song was complete ■■■■, but then you flagged it was an attempted hari-kari.
Recalcitrant yes.
C'mon! It's day farking 5!
What are you worried about - you'll get 3-4 hours' off tomorrow afternoon…
I find this most amusing.
Best song of your set. Easy yes.
I can support the beats brotherhood through almost anything. This is one I cannot. The Nickleback of trance.
Big NO